Project Pelișor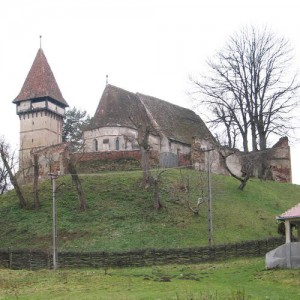 Getting rid of the uncontrolled proliferation of plants on the premises of the fortification!
Description: The fortified church is close to becoming a ruin: no maintenance, collapsed wooden entries, damaged roof structures, partly open access, vandalism and robbery, damaged masonry – only to name a few of the problems
Measures: 2017 – Urgent security measures: stopping the uncontrolled growth of bushes and trees by trimming the proliferation
Current amount:

4.793,97 EUR (27.03.2018)
Necessary amount: 6.500 EUR
Activities
There are only very few members of the congregation in Pelișor who are able to preserve the fortified church through their own engagement. The most minimal maintenance work has not been carried out for years. Vandalism, theft and holes in the roof trusses are massively damaging the building. The wooded staircase to the bell tower has collapsed.
Our Partners
Bureau of Architecture Fabini: www.abfabini.ro