Project Pelișor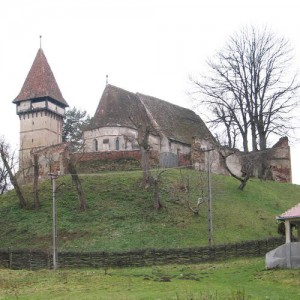 The valuable fortified church of Pelișor must be preserved!
Description: The fortified church is about to become a ruin: no maintenance, damaged roof trusses, partly open access, vandalism and theft, damage to walls – just to name a few problems.
The first stage was successfully completed!
(short report)
Further measures: Emergency safety measures: Removal of building rubble and roof repairs, preparation of a static and geological report
Current amount

(28.01.2019): 1.664,38 EUR
Necessary amount: 2.300 EUR
Activities
There are only very few members of the congregation in Pelișor who are able to preserve the fortified church through their own engagement. The most minimal maintenance work has not been carried out for years. Vandalism, theft and holes in the roof trusses are massively damaging the building. The wooded staircase to the bell tower has collapsed.
Our Partners
Bureau of Architecture Fabini: www.abfabini.ro