Emergency repair in Idiciu
The roof of the medieval church in Idiciu collapsed in spring 2016. The Sighișoara District Consistory then organized salvage work and provisionally secured the ruin.
The bell tower from 1927 was not affected by the collapse, but the roof was also d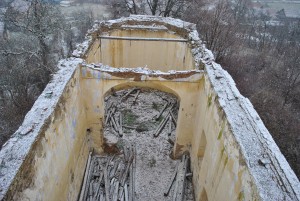 amaged. The Fortified Churches Foundation therefore arranged for an emergency repair in the days before Christmas. The "Monumenta Transsylvaniae Werkstatt Felldorf" (rom. Monumenta Transsylvaniae Atelier Filitelnic) of the ARCUS-Association was involved.
The work was financed by donations that reached the Foundation and the German Support Association of the Foundation.
Additional work is required and is scheduled for spring 2017. Further help is needed for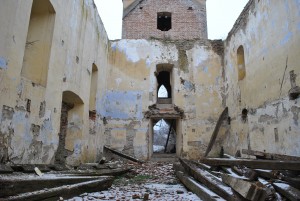 this. Here you can support the emergency measure with your donations (intended use: Idiciu) – every further support helps!