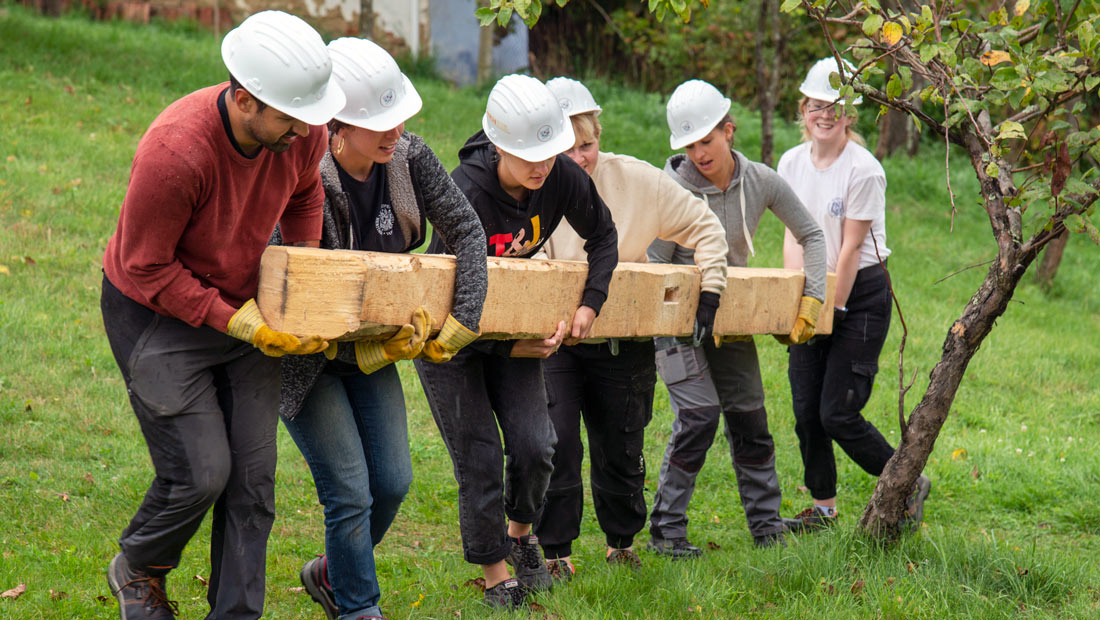 The Fortified Churches Foundation is grateful to have a large network of partners, sponsors and experts who make successful work possible in the first place. 
It is only thanks to financial support through donations that many projects and measures can be implemented. The donation can be used for the work on a specific fortified church via the specified purpose, or it can be dedicated to the ongoing work of the Foundation. 
However, participation in the preservation of our cultural heritage can also take place in other ways. By becoming a member of our Support Association, interested people are invited to participate in terms of content, for example by contributing ideas or concepts. Active participation is also very important. Through our volunteer programme, we try to open up targeted and tailor-made fields of activity for volunteers or interns. Volunteering can be very versatile and the team at the Foundation Office will be happy to help find the right place for you.