Hardly any other region in Europe architecturally represents Martin Luther's chorale "A Mighty Fortress Is Our God" as well the fortified churches located in southern Transylvania. Here, from the beginning of the immigration of the Transylvanian Saxons at the end of the 12th century, numerous of the fortifications were built, of which about 160 still stand today.
With their defence systems, impressive sacral architecture and rich furnishings, the fortified churches form picturesque rural works of art. They characterize the Transylvanian cultural landscape, in which Romanians, Hungarians, Germans, Roma and other ethnic groups have lived side by side and with each other for centuries. The fortified churches bear witness to a special chapter in European history and are representative of the long tradition in this multiethnic region.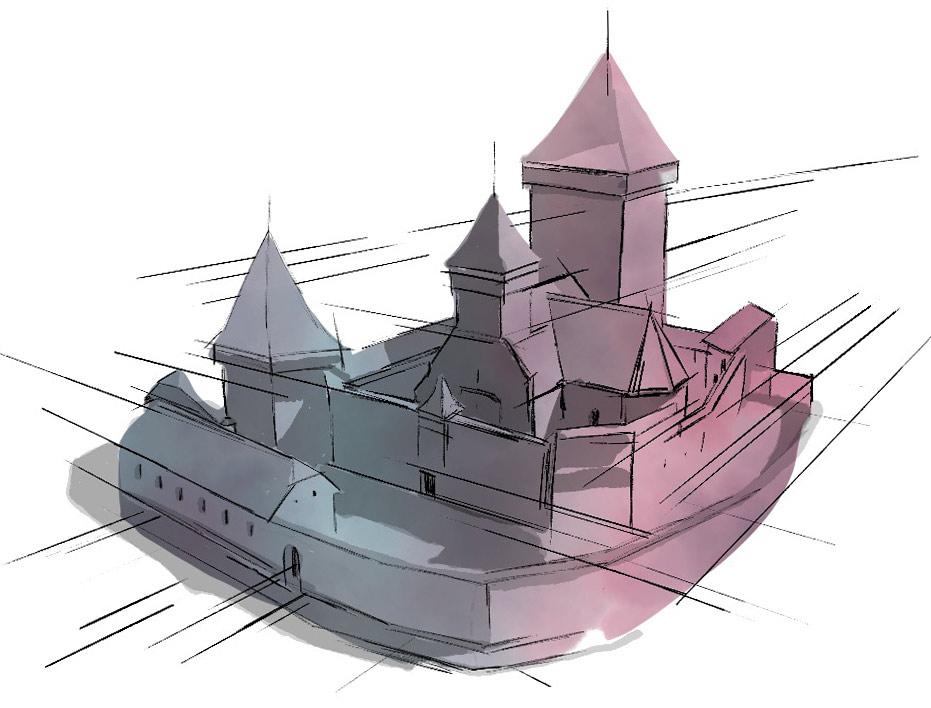 Construction phases using the example of Schönberg/Dealu Frumos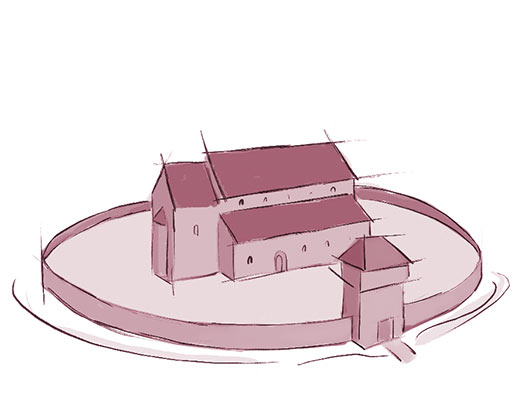 Romanesque, three-aisled basilica with wood-soil fencing (1st half of 13th century)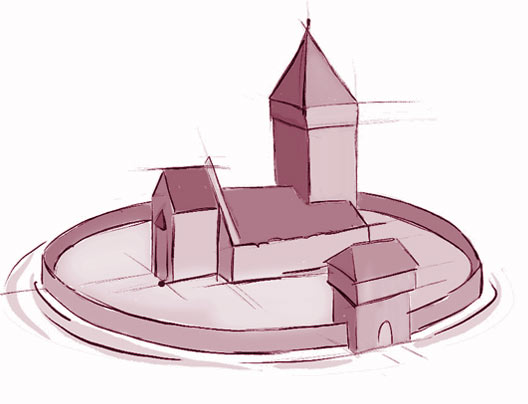 Romanesque basilica with raised west tower (13th century)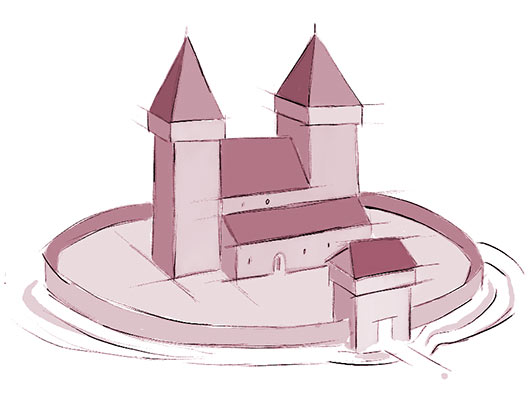 Church with two towers, raised defence storey and oval ring (end of 13th and beginning of 14th century)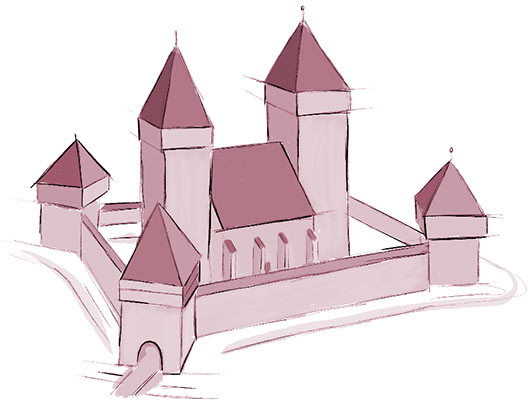 Fortified church with brick rectangular ring wall, gate tower and defence towers (15th century)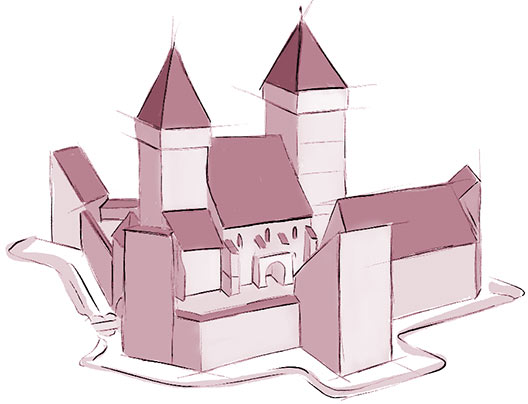 Fortified church with complex defence systems (end of 15th and 16th century)
The defensc of the new settlements was given special importance at least since the Mongol invasion (1241-1242). Initially, castles were built on high ground, and later the village churches were fortified with ditches, ramparts and palisade fences. After the first Ottoman invasions at the beginning of the 15th century, the palisades were replaced by ring walls with defensive towers. Inside the castle, fruit houses and storerooms were needed, which offered refuge to the villagers in times of siege. With the exception of the Țara Bârsei, the church buildings themselves were usually fortified as well: Between the naves and roof trusses, weir floors were built, first in half-timbering and later solidly built on buttresses, the so-called weir arches. In the Târnava area and in the Hârtibaciu Valley, the apse and sanctuary also received tower-like superstructures, which – like the reinforced west towers – were given battlement galleries. The main portals were walled up, and the churches received side portals instead.
With the arrival of more peaceful times at the beginning of the 18th century, the fortifications lost their function. In the 19th century, the defences at some churches were dismantled. A number of fortified churches lost their ring walls, although the defence towers were often preserved as a sign of tradition and former resistance. The building material from demolition was often used for the construction of the then necessary schools, parish houses or community buildings.