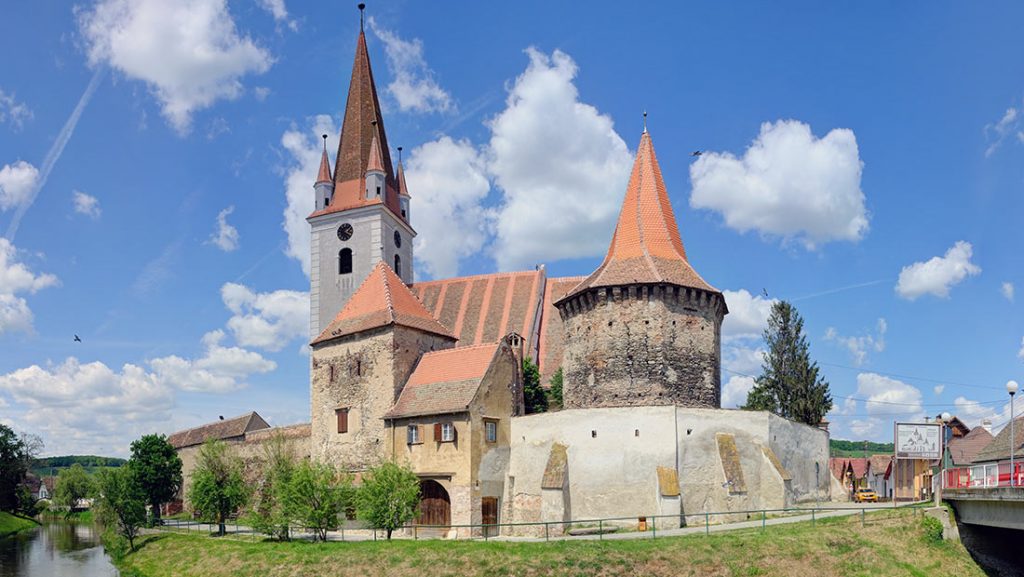 The Fortified Churches Foundation was established in the fall of 2015 on the basis of Romanian foundation law.
The Romanian President Klaus Johannis and the German President Frank-Walter Steinmeier have assumed joint patronage of the Fortified Churches Foundation.
As a specialized institution for the preservation of fortified churches in Transylvania, we work closely with the Evangelical Church A.C. in Romania, our partners, and the cultural heritage communities in Transylvania and other countries to protect and enhance the rich cultural landscape of these historic monuments.
The projects we develop go far beyond the structural-conservation realm. In addition to the preservation and restoration of fortified churches, they include workshops and summer schools for traditional crafts, educational programs for children, cultural events, and projects of adaptive reuse.
We are funded primarily by grants, donations, and endowments, which go toward practical work on the one hand and are used to build an untouchable capital stock on the other.
Here you can find out more about our work, and us as well as about our partners and the Support Association in Germany, which helps us in our every-day work and in achieving our set objectives.