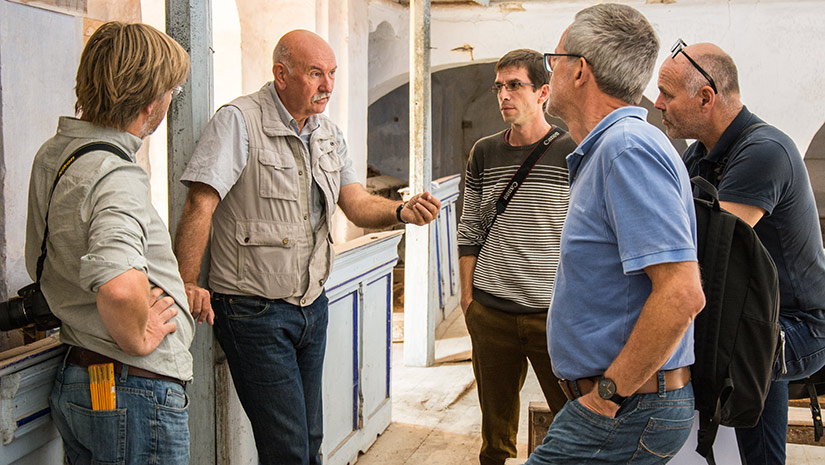 The activities of the Fortified Churches Foundation are multifaceted and go far beyond the classic building and monument conservation measures. Our repair projects can include small interventions as well as larger restoration measures. If necessary, these are carried out with the support of donations or via external funding.
The workshops organised by the Fortified Churches Foundation train participants in traditional handicraft techniques and are aimed at people who are sensitive to the cultural and architectural value of the fortified churches and who would like to receive further training in this direction.
We consider educational work to be a particularly important area of our activities, which we address by organising seminars, events, but also by producing information material. We implement these educational initiatives together with partners from the region.
Through our expert tourism programme, we offer the opportunity of first-hand experience in the preservation of the fortified churches. We invite educational institutions and experts from Romania and abroad to travel throughout the landscape of fortified churches and to engage with the historic buildings, thus promoting the exchange of knowledge from which all participants benefit.