Câlnic / Kelling

The Câlnic castle was built around 1270 and equipped with a residential tower, defence wall and a water ditch featuring a drawbridge. After the castle was taken over by the Saxon community, it was expanded through the construction of a second defence wall and a southern tower. For a better defence against sieges, granaries and several rooms were attached to the fortification wall, however they did not last to the present day. The fortress was provided with a small single-nave church featuring a semicircular apse towards the end of the 15th century. During the construction of the second defence wall, the water ditch was covered up and the drawbridge replaced with a gatehouse featuring a portcullis. Today, an association of the University of Cluj administrates the facility.

Place and surroundings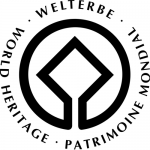 In Câlnic one of the last noble's castles in Transylvania is preserved. Because of its exceptional meaning and value, it is part of the UNESCO World Heritage Site.In the 13th Century Count Chyle marked his residence in the village of Câlnic by building a tower.Due to frequent attacks from the Ottoman territories the tower was upgraded with a defensive platform and surrounded by a huge defense wall.The relationship between the Chyl family and the predominantly Saxon villagers was never the best. Therefore in 1430 the last Count relocated and sold the residential castle to the villagers. They used the ensemble as a refuge in case of Ottoman attacks and constructed additional defense equipment and storage areas.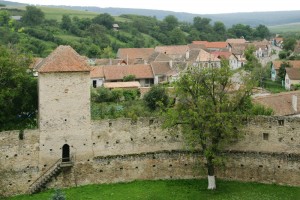 In 1658 Turkish troops attacked the village and destroyed it. The castle, however, remained untaken.
Inside the tower there is a museum today, which offers the opportunity to have a look on the life and local traditions of Transylvanian Saxons.