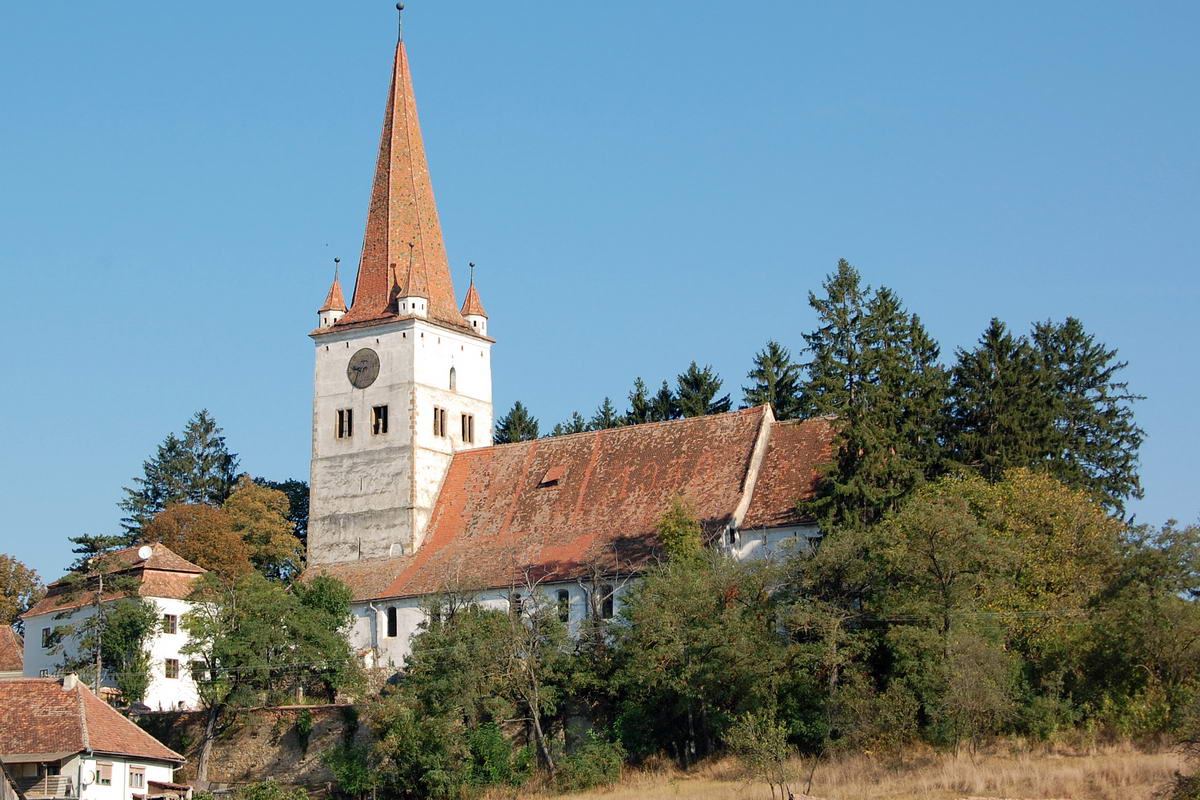 From its very beginning the destiny of the Evangelic church in Cincu was to be a bastion of faith, both metaphorically and literally: the western tower was erected at the beginning of the 13th century, it was heightened and strengthened several times, gaining its current appearance after the works in the 18th century. A large part of the two ring walls, which had bastions and defense towers, have been demolished. However, from all the fortified buildings two are still preserved: the so-called old town hall and a defensive storage building.
The interior nowadays has the appearance of a hall church, due to the heightening of the aisles to make room for installing the galleries. The wrought iron balustrade was added about a hundred years later. The interior furniture of the church shows an attractive mixture of styles: next to the chancel pews in the late Gothic style there is the Renaissance pulpit, while the classicist organ dominates the Baroque font, epitaphs and pews of the guilds.
Place and surroundings
The Saxon name "The Big Inn" probably refers to a location that was founded hundreds of years ago by a local landlord. These counts (germ. "Graf") used to have an important position in the Transylvanian society, and many of them became mythical characters over time. Indeed, walki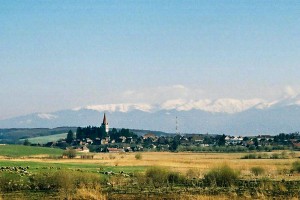 ng through the village in the morning fog and confused by the smoke coming from the nearby coal depot, the traveler would not be amazed if he would meet such a historical figure. Legends smoulder here like burning coal: translucent beings dance stunningly at night above the fortified church. "The Cursed Bridge" in the village has a story of its own. A long time ago, while the borderlines of the place were established, the wise old man of the village is said to have secretly put some soil in his boots and sworn before the authorities "I am standing now on the ancestors' ground". While he was returning home, his horse stumbled on the bridge and the man broke his neck as a punishment for his fraud.
Tourism
Accommodation is possible in the parish house with 10 beds in 2 rooms, a kitchen with refrigerator, a bath room with washing machine, a dining room and a terrace.
Contact: Mrs.Friederike Pall,
phone: +40/268/244192