U.S. Ambassador's Fund for Cultural Preservation 2016/2017:
"Safeguarding three Transylvanian-Saxon fortified churches: best practice for traditional crafts and community building"
The U.S. Embassy is pleased to announce that Ambassador Hans Klemm is donating $59,300 to the Superior Consistory of the Evangelic Church Sibiu under the auspices of the special U.S. Department of State program called the "Ambassador Fund for Cultural Preservation."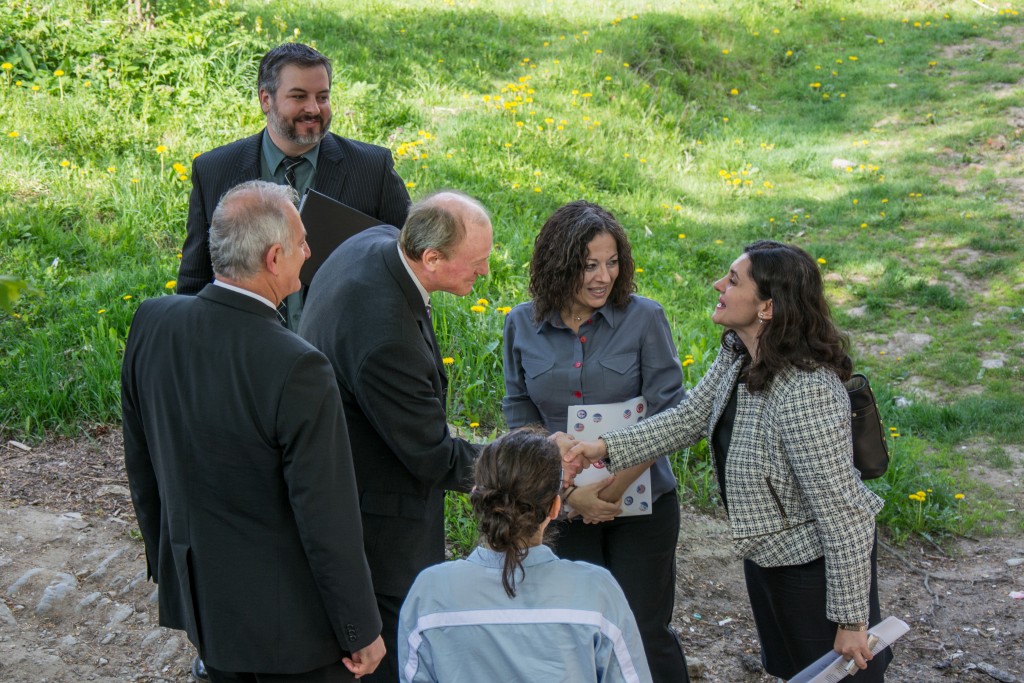 The grant is being provided to help restore the Medieval Fortified Churches of Movile, Agarbiciu (both in Sibiu) and Daia (Mures).  This morning, Ambassador Hans Klemm and Bishop Reinhard Guib held a ceremony at the fortified medieval church in the village of Movile, where Ambassador Klemm said:  "Our cultural heritage is a reminder of the contributions and historical experiences of humanity.  By taking a leading role in efforts to preserve cultural heritage, the United States expresses its profound respect for cultures other than its own.  The medieval fortified churches of Transylvania are monuments to Europe's cultural heritage."
Local officials, representati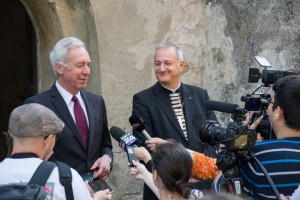 ves of the Evangelical Church, of the Fortified Churches Foundation, of the Democratic Forum of Germans in Transylvania, archaeologists and construction experts were present at the ceremony.
The U.S. Ambassadors Fund for Cultural Preservation (AFCP) supports the preservation of cultural sites, cultural objects, and forms of traditional cultural expression in more than 100 countries around the world.
Romanian projects financed through the Ambassador's Fund for Cultural Preservation include:
       2016 – 2017: Restoration of the fortified churches in the villages of Movile and Daia, in Sibiu County – Funds have been granted to Superior Consistory of the Evangelic Church A.C. Romania in order to preserve the 13th century old fortified churches as monuments, using appropriate techniques and materials. ($59,300)
       2012: Adaptive Reuse of the Former Hinech Neorim Orthodox Synagogue in Oradea – funds have been granted to the Jewish Community in Oradea in order to restore one of the most important and historically valuable synagogues in Oradea and to also modify it in order to transform it into a museum of the Jewish community in Oradea and Bihor County. ($129,585)
       2010: Restoration of the fortified church of the village Moardas in the Sibiu area – Funds have been granted to the Coordination Office for Fortified Churches, in order to preserve the 13th century old fortified church of Moardas as a monument, using appropriate techniques and materials. ($39,185)
       2009: Preservation of Artifacts from the Alba-Iulia Fortress Archaeological Site – Funds were granted to the Hyeronimus Cultural Association in order to help creating the documentation and inventory of approx. 4500 artifacts found at the site of the Roman Catholic cathedral St. Michael and the Bishop's Palace of Alba Iulia city, which were stored in southern tower of the cathedral. ($30,000)
and many more. To read more, click here >>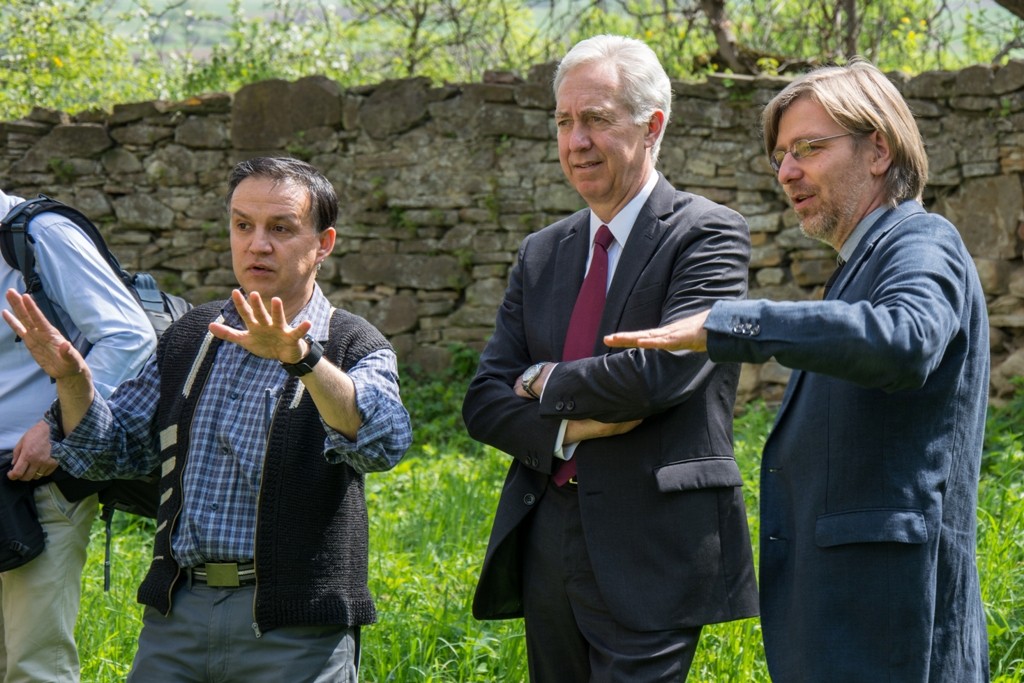 Text taken from: U.S. Embassy in Romania
Photos: Stefan Bichler