Since July 18, a summer school for professionals and future specialists in the field of monument preservation has been taking place at the Apold fortified church: the Apold Heritage Lab. The participants come from Romania and Germany and are students in the field of architecture and monument preservation. Among the event partners is also the Fortified Churches Foundation.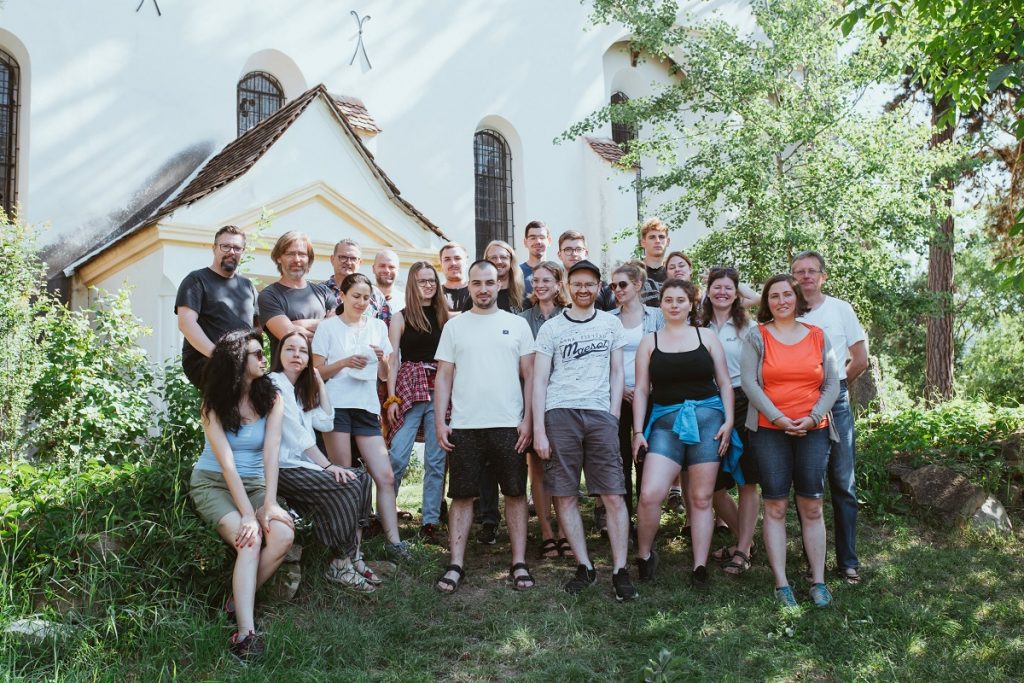 On July 23, during the first half of the day, the Apold Heritage Lab organized an expert symposium with exciting presentations and lectures on the topic of cultural heritage preservation. Among the speakers were Ștefan Bâlici (President of the Chamber of Architects of Romania), Paul Diehl (Association Churchfortress e.V. / Movile), Mihai Ferenc (Atelier Monumenta Transsylvaniae / Filitelnic), Prof. Olaf Huth and Prof. Gerhard Gresik (Coburg University of Applied Sciences), Prof. Daniel Tellman (University of Timisoara). The Fortified Churches Foundation was represented by Ramona Laczkó David and Ruth István and presented the adaptive reuse project FortiVacation. The students presented interim results of their work from the first days of the Heritage Lab. Finally, in the afternoon, despite tropical temperatures, friends of the fortified churches landscape and others interested in historic preservation in general visited the Open Day in Apold. Guests took the opportunity to make new contacts and to learn expert information about the challenges and potentials in working with historic buildings in dialogue with the professionals and students.
On Sunday, professors and students set out on a expert excursion to the fortified church landscape: During short stays in the fortified churches of Valea Viilor, Richiș, Cincu and Movile, the participants were able to immerse themselves in the diversity of the sacred cultural heritage of southern Transylvania and not only gain valuable, in-depth knowledge about art history and construction, but also obtain useful information about the country and its people.
Summer School until July 27
The host and expert partner of the Summer School is the CasApold association, which has been active locally for 15 years under the direction of Sebastian Bethge, who is also a member of the team of the Fortified Churches Foundation, conducting summer schools on craft techniques. The organizing committee of the Apold Heritage Lab 2022 is formed by students of the part-time master course Protection of European Cultural Heritage of the European University Viadrina from Frankfurt (Oder). The master's program deals with cultural heritage and its economic, political and social environment. The focus is not only on cultural history, art history and monument preservation, but also on management and project strategies.
In addition to the Fortified Churches Foundation, participants include such renowned institutions as the European University Viadrina (Frankfurt an der Oder), the German Federal Government Commissioner for Culture and the Media , the University of Architecture and Urban Planning Ion Mincu (Bucharest), the University of Bamberg, the Coburg University of Applied Sciences, the Faculty of Architecture from Timisoara, the Evangelical Church A. C. in Romania and the Arcus Association (Filitelnic) who are among the partners and sponsors of the Apold Heritage Lab.

Text: Stefan Bichler
Photos: Magdalena Roepke