A castle under reconstruction
Filitelnic is a small village in the district of Mureș – it lies in the southern side valley of the Târnava Mică River, approximately 20 km from Sighișoara. The fortified church is located on a hill in the northeast of the village.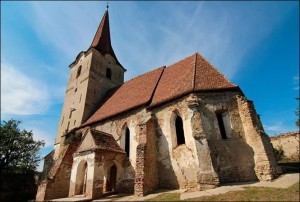 The first documentary mention of the village dates to 1347; from the 14th century Filitelnic was owned by various noble families who tried to extend their rights in the course of the 18th and 19th centuries and thus came into conflict with the farmers. In the late 19th century, the municipality finally managed to take possession of the land by purchase.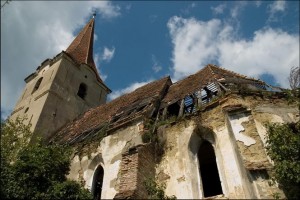 The Gothic church, bell tower and polygonal choir date from the 15th century. The interior of the church once had a lot to offer: The choir stalls and galleries date from the 18th century; the church's stone baptismal font even dates from the late Middle Ages. A Binder organ from 1875 could also be seen here. The ring wall of the fortified church is relatively well preserved – the complex is reinforced by two towers.
In 1972 the church and bell tower were renovated and the gate tower, the north tower and the ring wall were secured. From the 1980s onwards, increasing structural problems arose, which were due among other things to settlements in the earth, and the church deteriorated noticeably. From 1989 onwards, church services could no longer take place and most of the inventory was removed. The vault collapsed in parts, also tower and ring wall were strongly affected in this time.
Since 2010 Georg Fritsch, a descendant of the village, has been committed to the preservation of the fortified church. Together with the Arcus Society around the restorer Lórand Kiss, the roof of the church could be repaired in the first step. In the castle complex, the former school and the vicarage, a training centre for restorers was subsequently set up. The fortified church, which had been almost abandoned by 1990, and the adjacent cemetery are gradually being repaired on an annual basis. The Fortified Churches Foundation supports the project and regards it as exemplary.