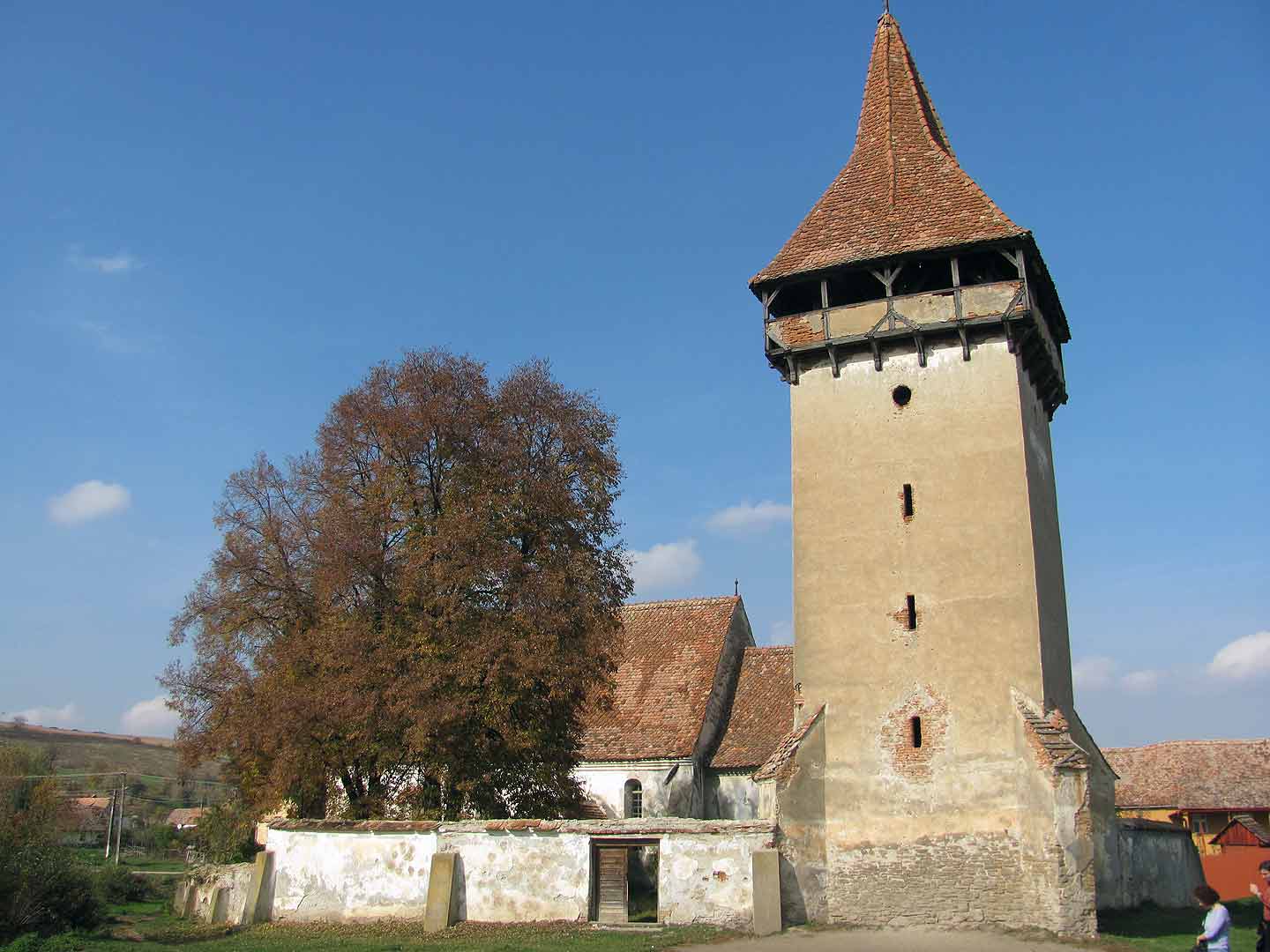 The village of Ormeniș was first mentioned in documents in the year 1319. It is part of the so-called "Kokelburger Komitat", a kind of province or administrative area. Ormeniș belongs to a group of 13 villages from the region that made efforts to win a trial against their landlords in the 18th and 19th century as they felt their traditional freedom and rights were not being respected.
The hall church was erected in th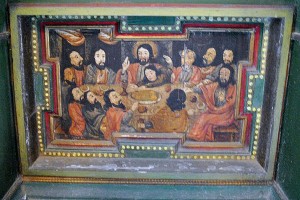 e 16th century, boasts a polygonal choir, and has galleries on three sides which are supported by wooden pillars.
The Baroque altar dating back to 1720 is subdivided by massive Corinthian pillars and shows a scene from the Last Supper on the predella and a scene from the Entombment of Christ on the top. The center of the middle part displays a picture of the Crucifixion with Maria, Maria Magdalena and John while the Saints Peter and Paul are shown on the left and right to complete the altar. The even older baptismal (1703) is made of blazed clay and has the form of a chalice.
The organ with its 6 + 2 organ stops were brought to Ormeniș in 1875.
In the year 1937 the church was renovated.
The almost oval ring walls and the bell tower with its wall-walk were most probably erected in the 17th century.
In 2017, inscriptions and wall paintings were discovered during security work carried out by the Fortified Churches Foundation.