Stejărişu / Probstdorf
In Stejărişu a small, well-preserved fortified church can be visited. The former church and its surrounding village located just few miles away had to be abandoned because of persistent flooding, the construction of the new house of God started in the 14th century. Directly on the riverside of Hârtibaciu the foundations of a church were discovered, which point to the historical location of the village.
A few miles away and slightly uphill, in the middle of the new village a church was erected and surrounded by two ring walls. The two defensive towers were supposed to offer additional protection. A defensive level was built in the timber frame construction technique above the nave. Mid-19th century, the community dismantled the inner ring wall to use the stones for an extension of the church.
Due to many extensive repairs, the fortification preserves a good structural condition today.
Place and surroundings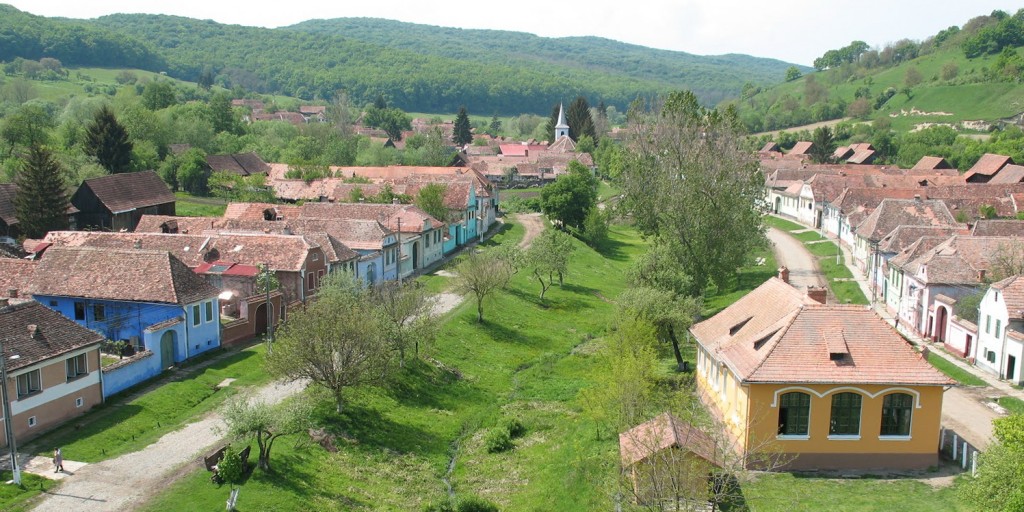 It is a miracle that Stejărişu still exists, because it was not easy for the forefathers of the place. In the 13th Century German settlers came to the Hârtibaciu valley and founded a village. They have built houses, cultivated the fields and built themselves a church. After severe floods, the village was destroyed and it had to be moved a few miles uphill. During this time, threatening came not only from Ottoman attacks, but more than 100 years fought the Saxon nobles and the people of Sibiu provost for the possession of Stejărişu. The inhabitants of the village could not be discouraged by all the problems and stayed.Today, more than 600 years later, the fortified church survived as a witness for those old difficult times. It is located in the middle of a picturesque Transylvanian Saxon village.
An Austrian-Romanian Foundation supports local development and rural tourism. In the parish house close to the church guestrooms are available. Inside the fortification the visitors can buy homemade jams, honey, juice and other products made in the village.
Tourism:
In Stejărișu there is the possibility to stay in the former German school in loving and high quality holiday apartments with own bathroom and kitchen. It is also possible to book a guest room in the parish house and visit the restaurant located in it.
Visitors of Stejărișu can also get to know the project "Agramonia" during their stay.