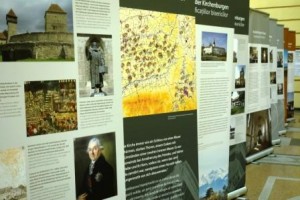 The Fortified Churches Foundation is currently producing a travelling exhibition titled: "The Transylvanian Landscape of Fortified Churches. A European Cultural Heritage". The concept and production were developed and organized in cooperation with the project partners Technical University Berlin and the German Cultural Forum for Central and Eastern Europe. Art historian Arne Franke agreed to be curator of the exhibition.
The exhibition will inform about the Transylvanian fortified churches and the surrounding cultural landscape as a common European cultural heritage. The history of the creation of these buildings as well as the current situation is described. Furthermore perspectives for the future preservation are shown and relevant projects and players are introduced. Finally the exhibition boasts a large number of high-quality photos full of atmosphere. It is geared towards culturally interested visitors as well as the professional public within and beyond Romania.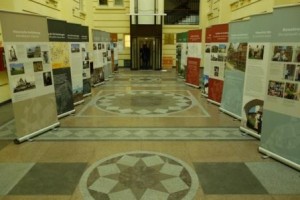 As of autumn of 2016 the exhibition will be displayed in Romania, Germany and other European countries. The first stops are Sibiu (3 – 16 October in the City Hall) and Berlin (as of 24 November in the Romanian Embassy). The exhibition is then going to travel over several years. Interested potential venues are encouraged to contact the office of the Fortified Churches Foundation.
The development and production of the exhibition was funded by the German Federal Government Commissioner for Culture and the Media on the basis of a resolution passed be the German Bundestag.
Further information can be obtained here: (Flyer in German and Romanian laguage)