The Fortified Churches Foundation and the Västergötlands Museum have signed a cooperation agreement to expand and deepen their collaboration. The agreement focuses on the cultural heritage of Transylvanian Saxon fortified churches.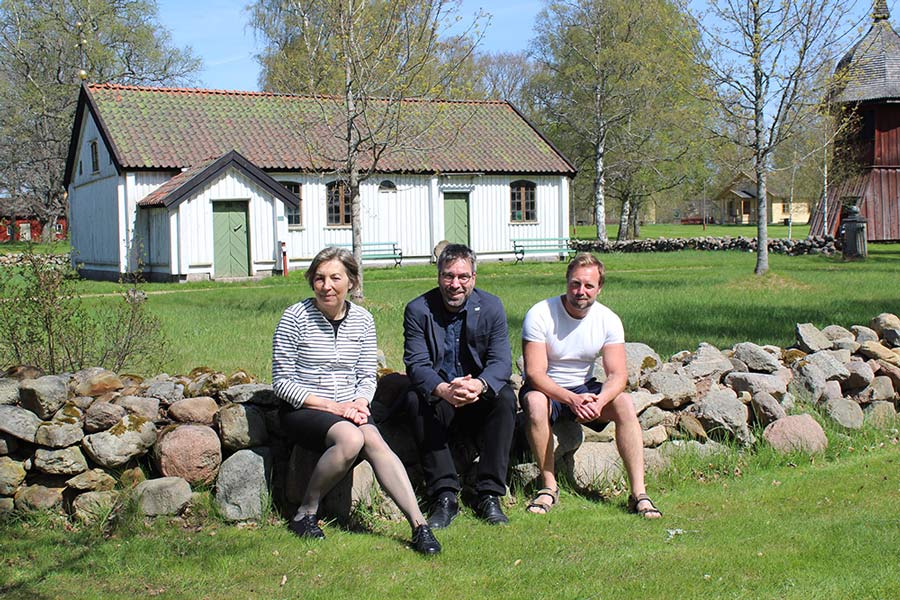 The Västergötlands Museum from Skara, Sweden, has entered into an official cooperation with the Fortified Churches Foundation. The cooperation ranges from the development of concepts for expanding the use of the fortified churches to the digitalization of archives and research into the history of the buildings. One of the first results of the cooperation was the touring exhibition "The Transylvanian Landscape of Fortified Churches – a European cultural heritage" in a museum on the autonomous archipelago of Åland, which belongs to Finland.
Robin Gullbrandsson is a building antiquarian at the Västergötlands Museum and has been working with material from Transylvanian fortified churches in Romania for more than ten years, with a particular interest in the roof structures of medieval churches. Recently, he was in Transylvania to research just this topic. He is pleased about the new cooperation agreement: "This is a unique cultural heritage that is in danger of being lost. There are also many similarities and connections to the Scandinavian buildings, both in terms of architectural and artistic similarities." A publication by the Fortified Churches Foundation on roof works in the fortified church landscape, written by Robin Gullbrandsson, is planned.
One of the aims of the partnership is also to intensify exchanges in the form of further mutual visits, which may also lead to new joint projects in the future.
Photo und Text: Västergötlands museum