During a visit to Romania lasting several days, the Vice-President of the German Bundestag, Katrin Göring-Eckardt, made several stops in the landscape of fortified churches. The programme included meetings in Câlnic, Sibiu and Gușterița.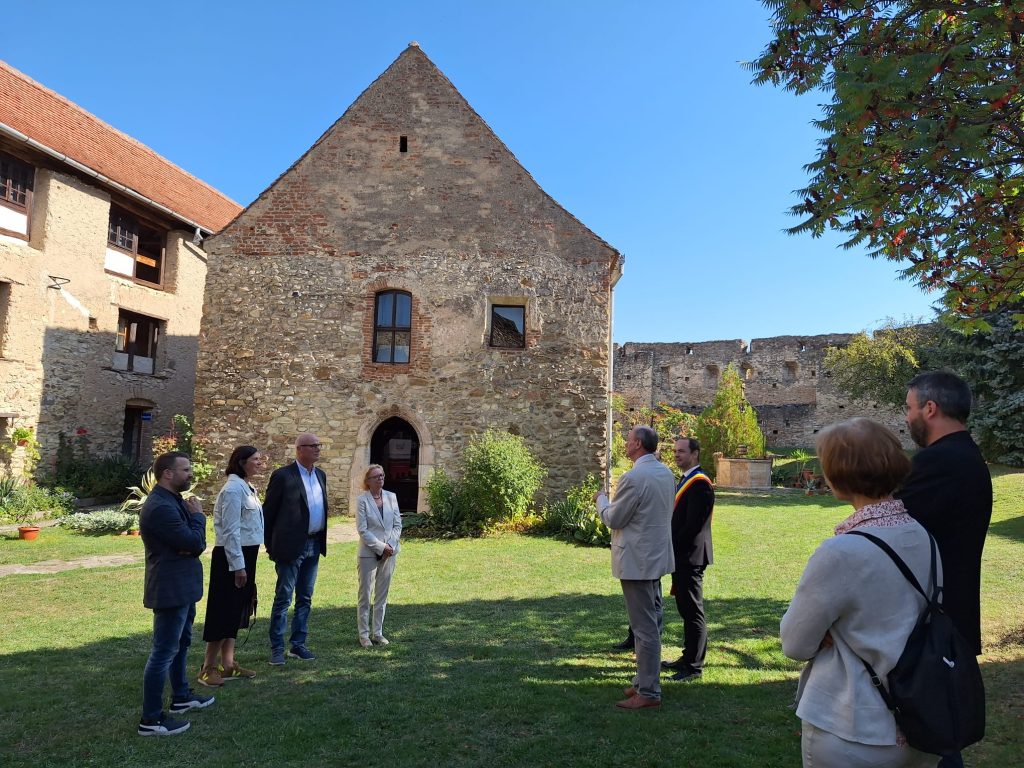 On Saturday afternoon, 30 September, the politician stopped in the Sebeș region after visiting this year's European Capital of Culture Timișoara. After a ceremonial welcome by Friedrich Gunesch (Secretary General of the Evangelical Church A. C. in Romania) and Germany's Consul Kerstin Ursula Jahn, the delegation led by Ms Göring-Eckhardt was given a first insight into Transylvanian-Saxon fortified architecture thanks to the expert guidance of Prof. Marius Porumb (Chairman Ars Transylvaniae) and Mayor Lucian-Tiberiu Bodea, using the example of the 13th century noble's castle of Câlnic. The Câlnic castle had been further developed after it was taken over by the Saxon community and a small chapel was added towards the end of the 15th century. Since the 1990s, it has been on the UNESCO World Heritage List and is administered by Ars Transylvaniae.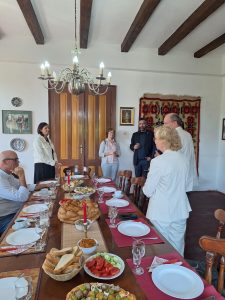 In this very chapel, the team of the Fortified Churches Foundation had the opportunity to present its work and to discuss the current situation of monument preservation as well as the opportunities and challenges of heritage conservation. After a snack in the Câlnic parish house, the journey finally continued in the direction of Sibiu.
Church service in Gușterița

Katrin Göring-Eckardt was invited to Gușterița for the Thanksgiving church service, where she also gave the sermon on Sunday. The congregation celebrated a music-filled service, which was entirely dedicated to the preservation of creation and Christian responsibility in questions of climate protection. After the service, the Göring-Eckardt, who is member of the green party in Germany, planted a pear tree in the parish house garden of the fortified church, right next to the one planted years ago by the then Bishop Margot Käßmann.
Katrin Göring-Eckardt, vice-president of the Bundestag, was co-chair of her party's parliamentary group from 2002 to 2005 and from 2013 to 2021, and was twice the top candidate in federal elections. The politician, who also studied theology for several semesters in East Germany during the 1980s, was President of the Synod of the Evangelical Church in Germany (EKD) from 2009 to 2013.
Text: Stefan Bichler