Church Castle near the Ghost Forest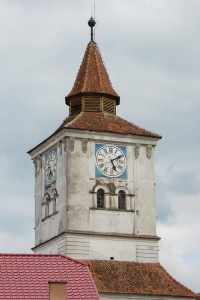 The village of Măieruș is the northernmost municipality in the Burzenland, 30 kilometres from Kronstadt between the so-called Ghost Forest and the old river. Măieruș was first mentioned in 1377 under the name "villa nucum". At that time the village formed an administrative unit with Kronstadt together with twelve other free villages. Due to its exposed location, it is assumed that the village goes back to the Teutonic Knights.
There is also a legend about Măieruș: When Queen Isabella, Queen of Hungary and mother of the later Prince of Transylvania Johann Sigismund Zápolya, waged war against Ferdinand of Austria, she was on the run from his troops. When she finally happily crossed the Olt River, she is said to have immediately ordered the construction of a bridge: The customs revenue, she ordered, was to benefit the communities of Măieruș and Belin in future.
Today's visitor will find an imposing complex and the remains of the ivy-covered circular wall: The stones of the wall were used to build a schoolhouse at the end of the 19th century. Their remains are equipped with loopholes, pitch noses and a weir. The tower resembles the tower that collapsed in Rothbach in 2016. The church itself dates back to the 15th century.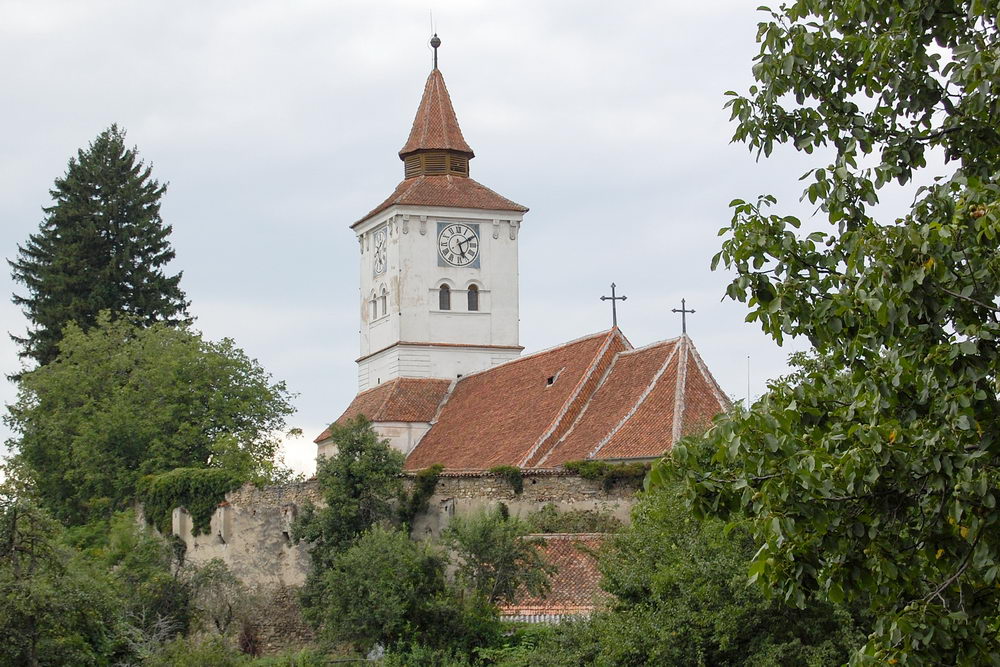 The organ in Măieruș is particularly worth seeing: it was built in 1907 by the company Rieger from Krnov (Silesia) and replaced the Prause organ from 1793, whose baroque prospect still exists today. The instrument has two manuals, a pedal and ten stops. The organ was reopened in 2015 after a long repair.
There is another site near the town: the so-called "White Fountain" in the ghost forest on the main road between Kronstadt and Sighişoara. It was put back into operation in 2014 but was already built in the 19th century as part of the extension of the main road.
Măieruș has an active hometown community which supports the local curator couple Sofia and Georg Foof with great commitment in maintaining the fortified church. They have a special concern this year: In the anteroom of the church, a plaque is to be erected for the victims of the Second World War and the deportation. At present, the application for approval of the plaques is still pending with the Kronstadt District Consistory and the Sibiu Office for the Protection of Historical Monuments.