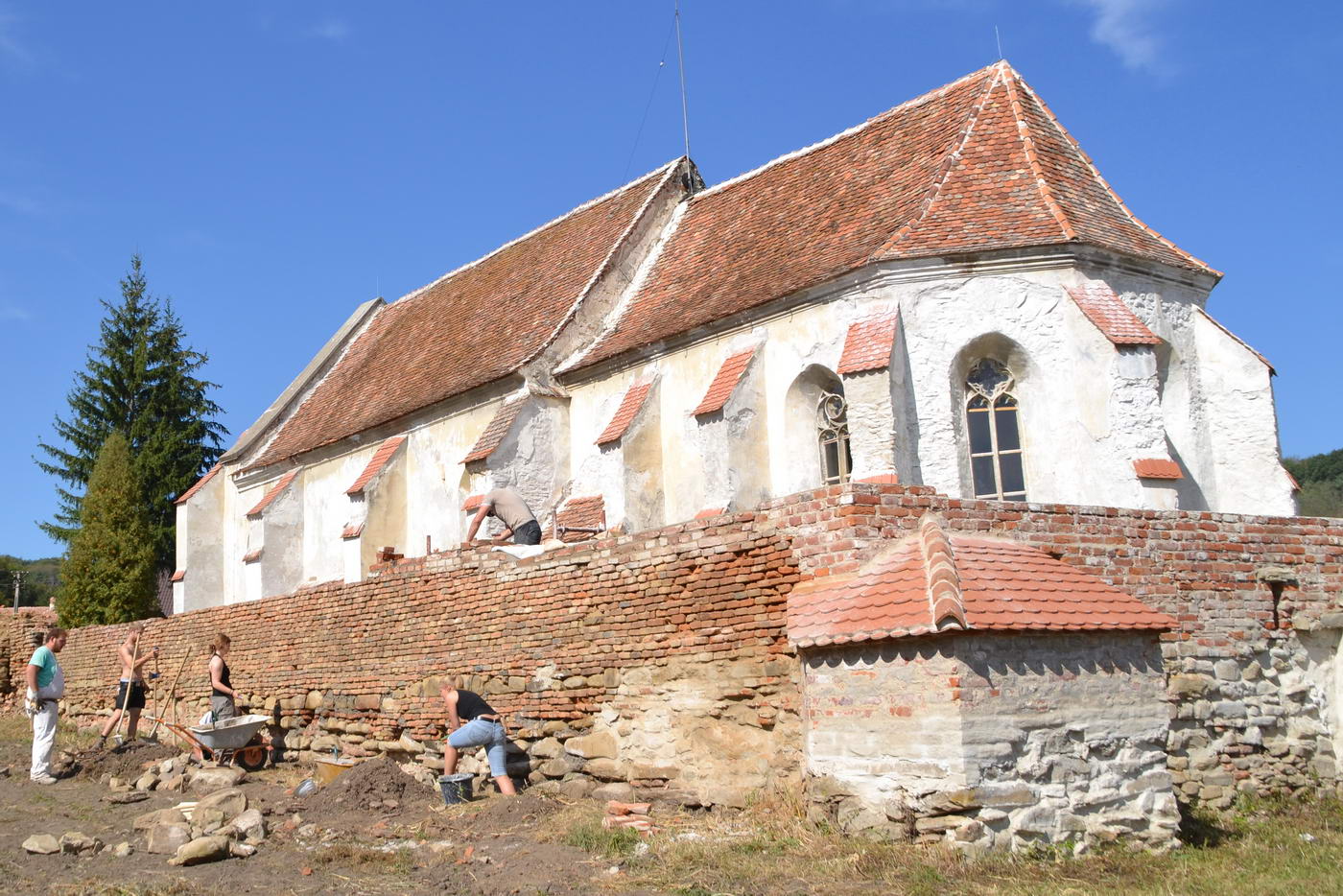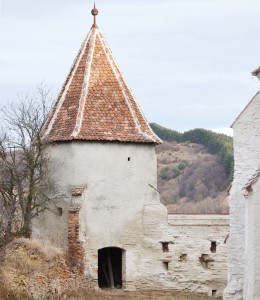 The church in Moardăş was built in the 15th century as a Gothic hall church. the sculptures in the chancel are most valuable. The vault ribbing rests on richly and very fine decorated consoles. Moreover, the beautiful traceries of the three Gothic windows add more value to the chancel. They have been repaired in stages since the year 2010. These works are part of a project for preserving the fortified church, which started in 2008 on the initiative of the Fortified Churches Foundation (former Coordination Office) involving various partners. The repairs have been carried out especially on roof, walls and facades. The aim of this project is to prepare the church for further usage, and to organize different activities inside.
Place and surroundings
"There's life in the old dog yet" one might think while dealing with the history of the village of Moardăş. It was always harder for the small settlement because of its location away from the major trade routes. And after 5 centuries of eventful history, the end seemed to be close after 1860: the priest complained about the poor condition of the church. The sacristy had to be demolished in 1874 and in 1880 the community finally decided to carry out repairing works. But while the men were cutting the wood in the forest for supporting the damaged tower, the tower couldn't support the awaiting tension and collapsed. Of the following decades a local chronicler says that demoralization and mismanagement determined many inhabitants to leave their homes for America. Almost 100 years later the last Saxons left the place and thus the destiny of their church appeared to be sealed again. However, starting with 2008, on the initiative of the Coordination Office and former inhabitants the church was gradually repaired.