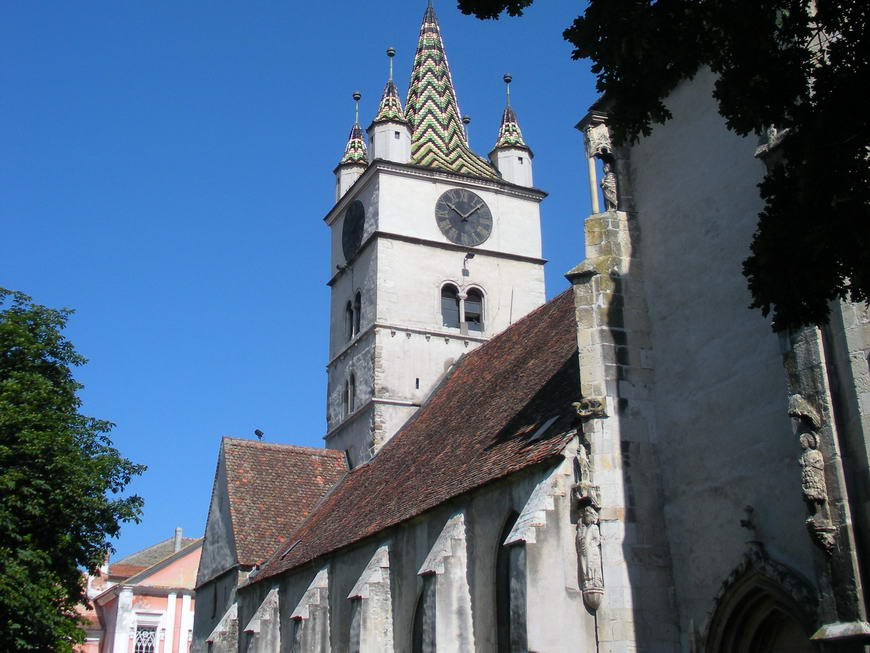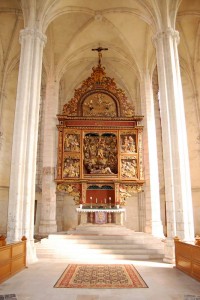 While admiring the scenery of Transylvanian fortified churches, the traveler should not miss the small town of Sebeş. In its center the fortified church bears the imprints of the past with dignity. The monument was built in the 12th century by Saxon colonists, was destroyed during the Mongol invasion 1241-1242 and later on rebuilt in Gothic style, fortified and provided with a defence wall. In the second half of the 14th century, a period characterized by a flourishing economy, an impressive chancel was constructed. For almost 40 years, starting mid 15th century, Sebeş was under Ottoman domination.
In the centuries that followed, agriculture lost its importance and the town became a center for craftsmen, who diligently brought a great contribution to the church's enhancement. However, WWI ended Sebeş's prosperity. The bells were confiscated, melted and turned into ammunition. They could only be replaced as late as 1925.
Place and surroundings
In the first half of the 12th century, on the today's location of Sebeş the Székelys have founded a colony. In that time the Kingdom of Hungary was expanding fast towards east and the new borders had to be secured by the Székelys. However, they left the area and headed east, while their place was taken in the second half of the 12th century by the German colonists who settled Sebeş on the river with the same name. One century later the settlement received town rights and grew fast to an important cultural and economical center. Later on it was thus difficult for the town to recover after the Ottoman attacks and its surrender in 1438. Its history was full of vicissitudes being constantly exposed to conflicts and wars.
Today, Sebeş with a population of almost 30.000 residents and the beautiful evangelic parish church in its middle is the starting point for many tours undertaken by tourists through Southern Transylvania.