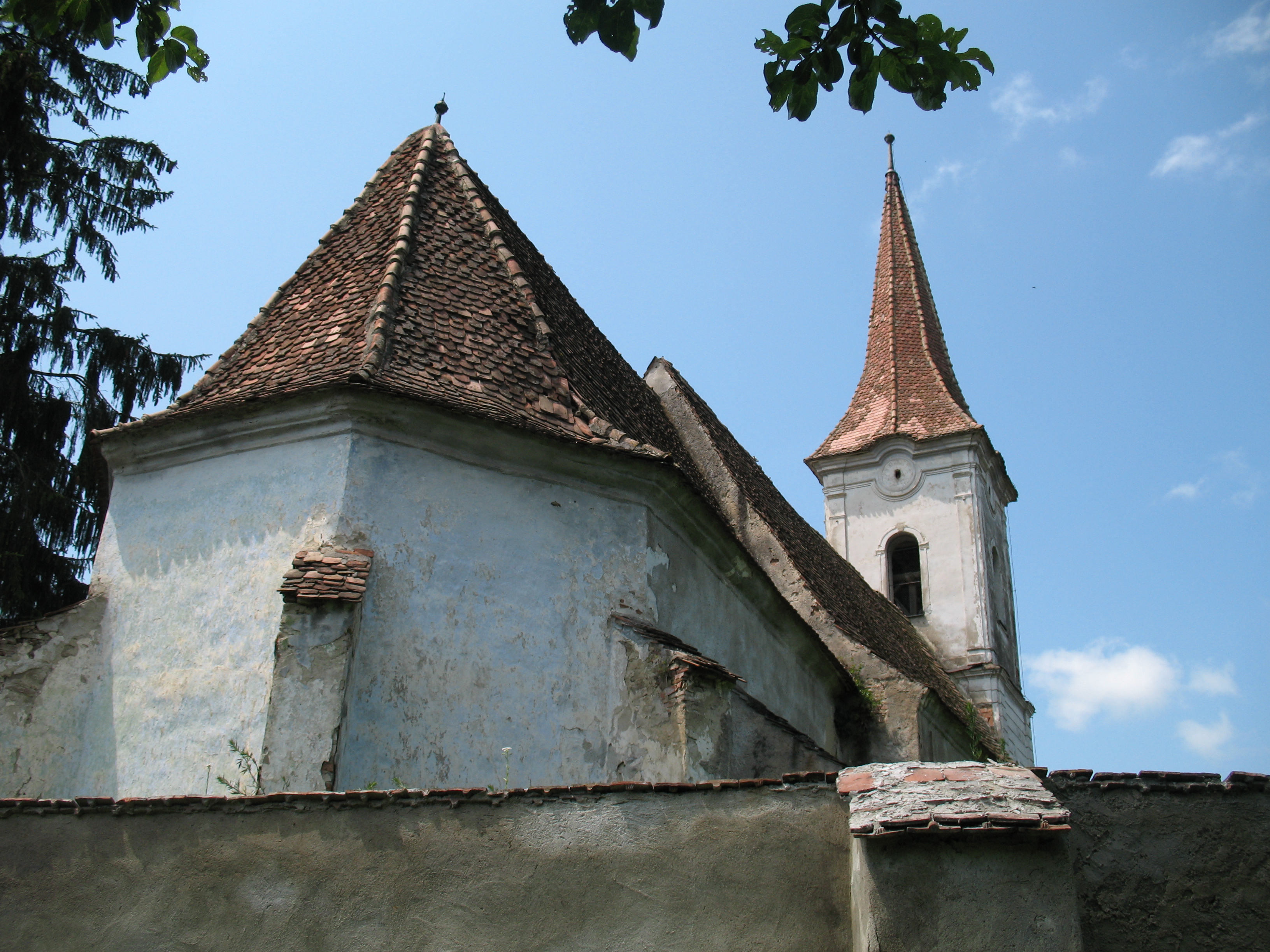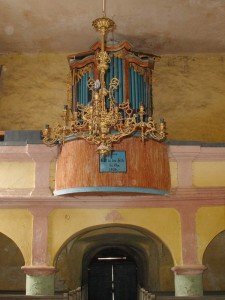 On the western side of the 15th century hall church a bell tower was erected in 1804. The pilasters of the tower show late Baroque features. From the original fortification wall almost nothing survived to this day, but the fence surrounding the yard of the church marks the initial perimeter. The chancel still preserves its original late Gothic ribbed vault, while the paneled ceiling of the hall was replaced early 20th century by a flat plastered ceiling. The most valuable piece of the interior furniture is the pre-reformation winged altar depicting the Passion of Christ. Today this altar is displayed in Sighişoara inside the Hill Church. In the chancel one can admire the late Gothic pews from 1532.
Place and surroundings
The village of Cund first mentioned in 1323 is located in a secluded location between the rivers Târnava Mare and Târnava Mică. Around 50 years later a big part of the settlement was passed on from one noble family to another one. Only 8 homesteads remained free, outside the noble possessions. Around 1790 are mentioned the so-called "libertines", peasants living in 16 homesteads in Cund free of feudal influence. Over the centuries different noble families repeatedly disputed the right to rule over Cund.
Most of the last 700 Saxon inhabitants left the place in the '90s. Mainly Romanian and Hungarians took over the Saxons farms, but a small number of German immigrants moved to the village as well. Several homesteads have been restored in recent years and converted into holiday houses.
Tourism
The "Valea Verde Resort" offers high-class accommodation and a delicious cuisine created from regional and seasonal products. The resort is suited for business travelers as well as families and offers rooms, spaces and equipment for large festivities or events.