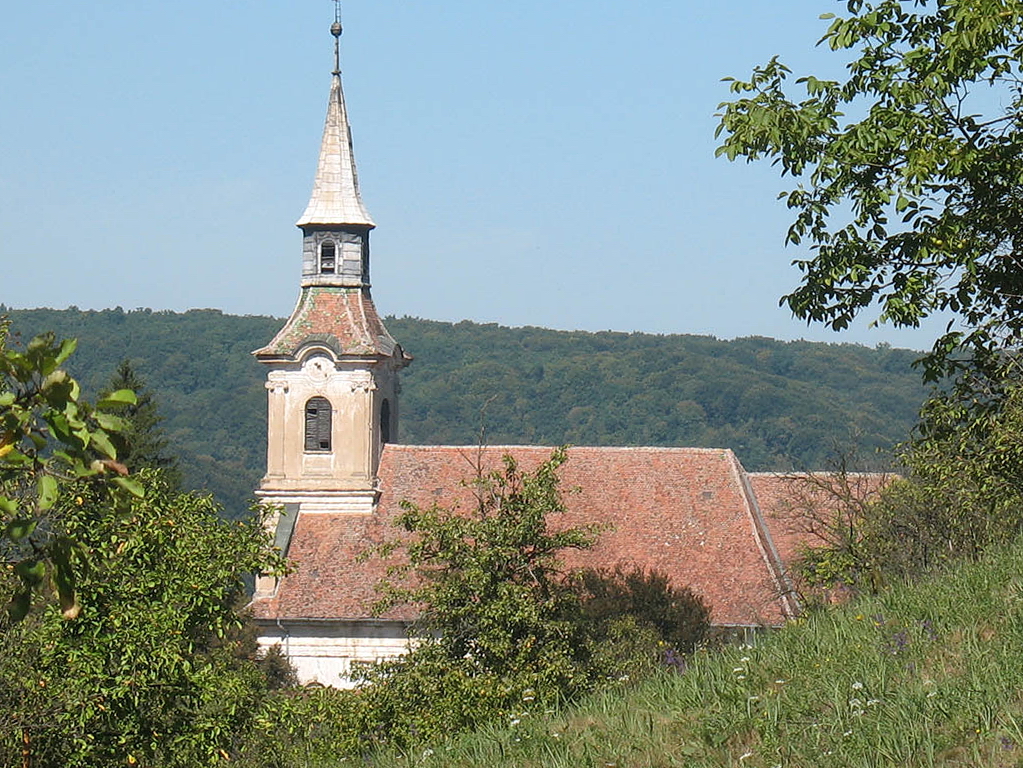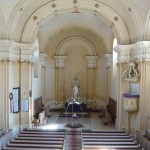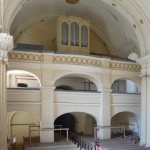 After the collapse of the original Romanesque church in Şaeș in 1802 the ruins were entirely removed and replaced with a neo-classical hall church with narrowed chancel and western bell tower, completed in 1820. The facades of tower and church show a subtle composition of pilasters and cornices. A pyramid roof covered with color glazed tiles caps the tower. On top of the pyramid a lantern is placed covered with metal sheets and decorated with garlands made of metal.
The interior of the church appeals by its consistent original design and inventory. A remarkable detail is the entrance door, an empire jewel.
The remains of the fortifications consist of parts of the curtain wall, a defense tower and a defense building. The latter is supposed to have served as a chapel during the construction of the new church. Unfortunately the total loss of this building must be faced because of its very bad condition. The church itself shows severe structural problems as well, that should be tackled in the near future.
Place and surroundings
The Hungarian name of the village, Segesd, derives from the word "seg", which can be translated as "the back side of the hillock". Yet, the village never was on the backside of history. During the last 400 years it was considered one of the most prosperous Saxon colonies around Sighişoara, its proximity to the city conferring it numerous advantages along the centuries.
The School on the Hill in Sighişoara, one of the oldest schools in Transylvania, has the name of "Josef Haltrich Theoretical Highschool" nowadays. Haltrich, an educator, a philologist, a priest and a renowned Saxon ethnographer was the rector of the institution beginning with 1869. He quit this position three years later, becoming a priest in Şaeş, where he worked until the end of his life, also being buried there. The name of the ethnographer is often associated with a collection of stories, which he published in 1856 in Berlin with the help of the famous Jacob Grimm, under the title "Popular German Stories from Transylvania, the Country of the Saxons".