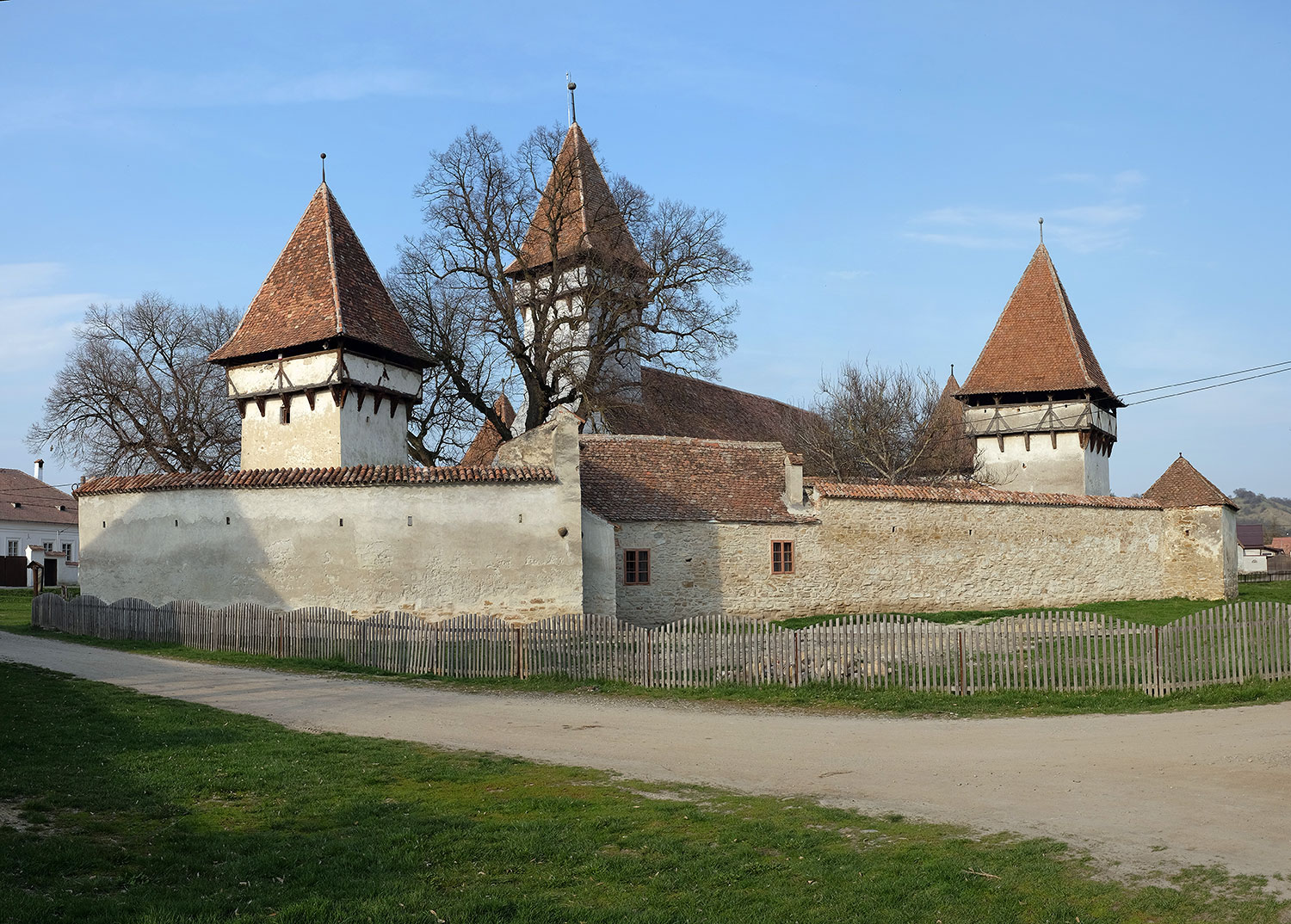 In the second half of the 13th century, a chapel erected in Cincşor was the core for building the actual church, which was completed in 1421. The church was fortified step by step in the 15th and 16th century, as testified by the timber frame structures. The chancel was reinforced with buttresses and widened along with the bell tower with a wooden parapet walk. In addition, the villagers built a fortification wall with 4 defence towers and an outer moat around the church. In the following centuries, the village faced difficult times. Among other things, it was burned down during an attack in 1599. The community flourished only after 1850, when not far away from the village a bridge was built for the first time on the river Olt.
Place and surroundings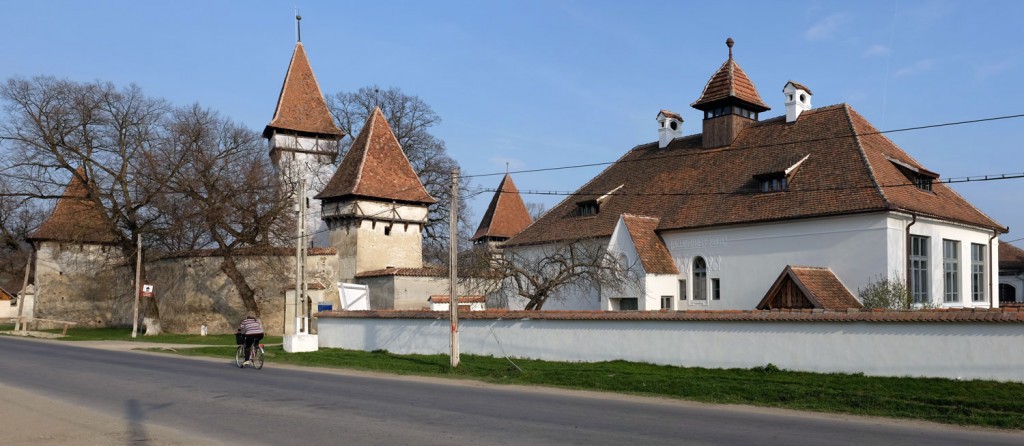 In the 12th Century the German-speaking settlers have reached the foothill of Făgăraşi Mountains. Among others they built here the village of Cincşor, which had a great strategic role due to its location on the banks of the river Olt. Because the inhabitants had to bare many cruel attacks for centuries, they have built the church in the middle of the village and gradually fortified it. For this purpose they have used even the stones from a former roman military camp, which was once located on a nearby hill. The church still preserves its medieval appearance: between walls and defensive towers the time has stood still for centuries.The village itself has many things to offer, starting with the beautiful traditional Saxon farmhouses. Unlike the troubled times of the past, Cincşor is today a peaceful place, where the summer months harmoniously vibrate with the organ music from the church.
Tourism
Both parish house and school offer high-standard, well-equipped and lovingly decorated guest rooms with real Saxon flair. Guests and visitors are welcome to enjoy the "New Saxon Cuisine" for the preparation of which only fresh and regional products are used. Further information can be obtained here: www.transilvania-cincsor.ro
Activities
EU-Projekt "18 Fortified Churches"
Responsible: Consistory of the Evanghelic Church A. C. in Romania
Costs: 190.000 EUR
Period of time: 2011-2014