The fortified church of Măgheruș, picturesquely situated in the region between the two Târnava Rivers in the Sighișoara church district, has been the focus of our monument conservators for several years. In addition to the maintenance programme started in 2022 with the ARCUS Association from Filitelnic (see report), work was carried out on the façade of the nave in 2023.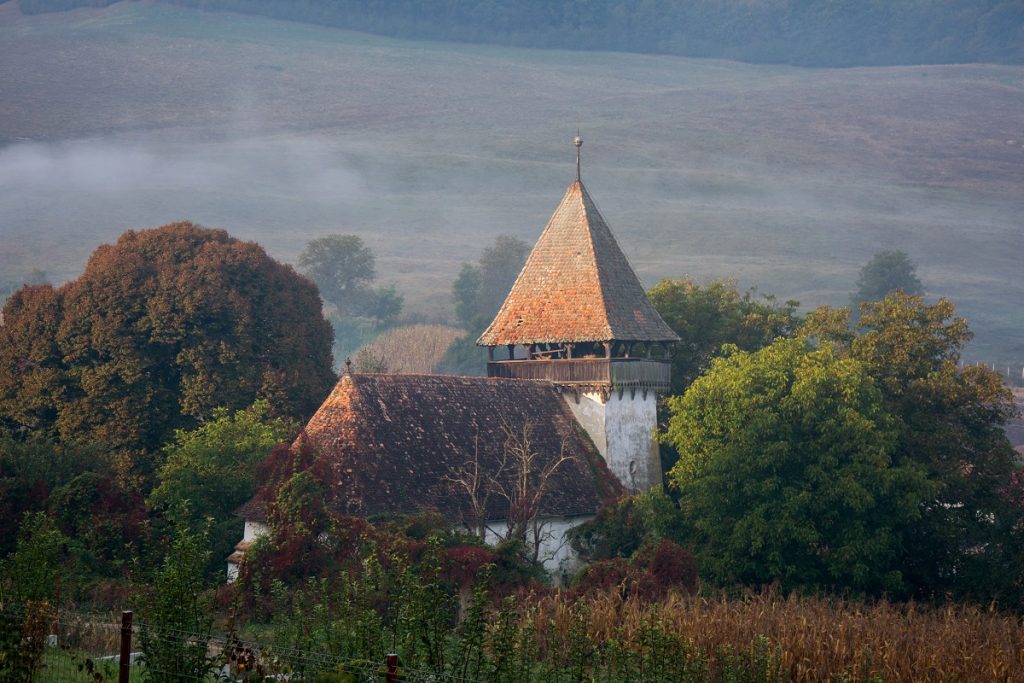 Together with the trained stonemason Peter Cersovsky (Berlin), who has been closely associated with the Fortified Churches Foundation since a monument conservation project in Transylvania in 2019, Sebastian Bethge from the Fortified Churches Foundation team was able to carry out important work on the church in Măgheruș at the end of August and beginning of September. The wall crowns of a total of twelve pillars were repaired and the pillar covers were renewed with historic tiles. Also this summer, a collapsed buttress was rebuilt by a company commissioned by the Fortified Churches Foundation and can now fulfil its original function again. During the work, the craftsmen were catered for by the castle guardian family.
Visit from sponsors on site
The monument rescuers were particularly pleased to receive a visit from Katharina Wittenberg and a group of relatives and friends in Măgheruș. For years, Mrs Wittenberg has endeavoured to support the Fortified Churches Foundation in preserving her home church by appealing for donations. Since 2021, private donations totalling more than 7,000 euros have been collected in this way. This has not only funded the work for 2023, but also other activities. "It was a wonderful moment to show Mrs Wittenberg and her family the fruits of our work on the fortified church. During the discussions, everyone agreed that cultural heritage can also be saved in regular, small steps," recalls Sebastian Bethge of the meeting on the construction site.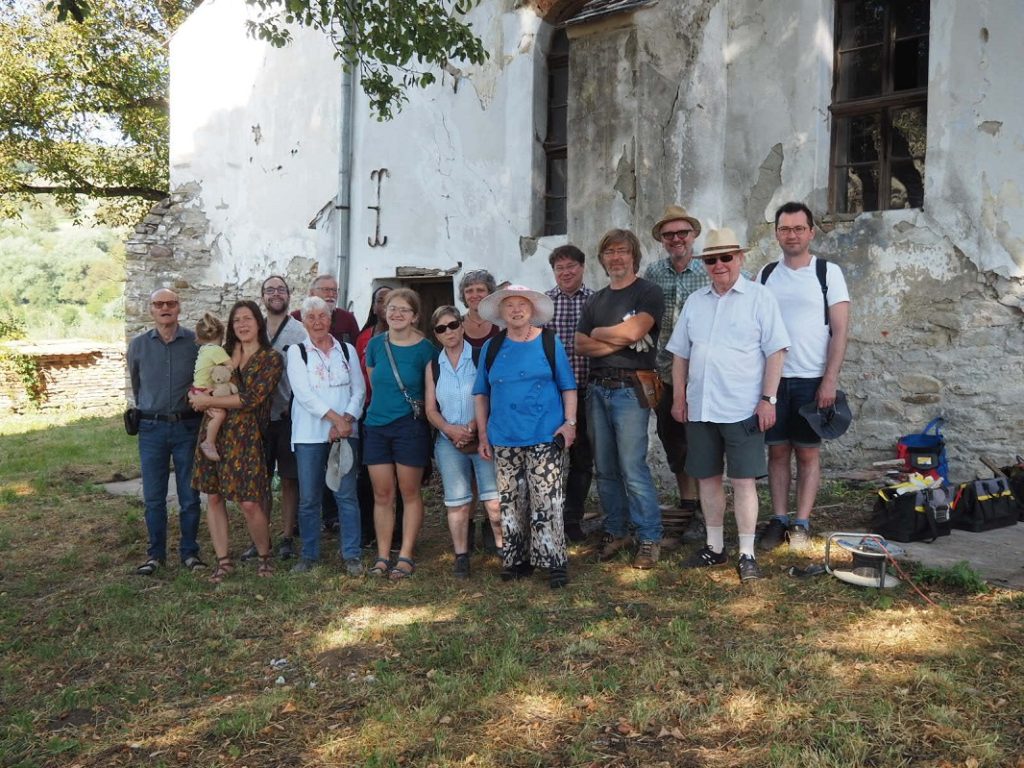 The small fortified church in Măgheruș dates back to the 16th century. The coffered ceiling is particularly worth seeing. In order to secure the church in the long term, the next step would be to carry out renovation work on the roof, explains Sebastian Bethge.
Text: Stefan Bichler
Photos: Peter Cersovsky + Sebastian Bethge