In early September 2022, a scientific delegation from the Västergötlands Museum in Sweden visited the Fortified Churches Foundation. The visit is a further step towards intensifying contacts between the two institutions and could lead to a cooperation agreement for the future.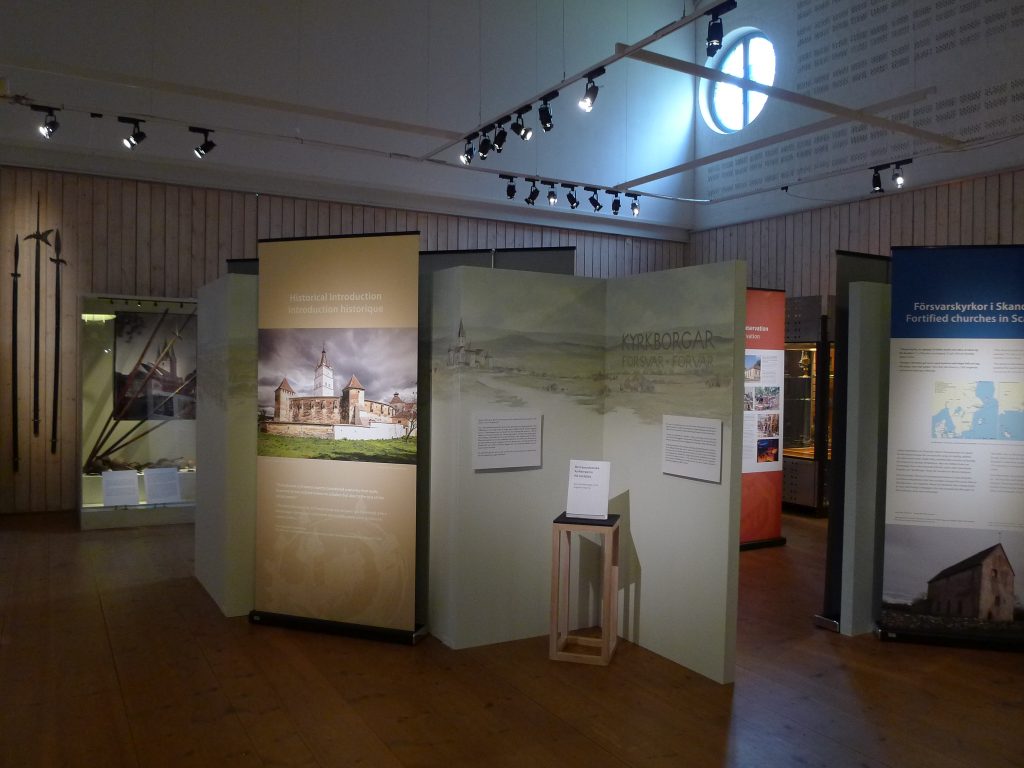 The Swedish guests, who have maintained good relations with the Fortified Churches Foundation for almost twenty years, already raised the cooperation to a formal level in June of this year. The traveling exhibition The Transylvanian Landscape of Fortified Churches – A European Cultural Heritage is currently on display in Skara, the home town of the Västergötlands Museum. This regional historical institution already looks back on a tradition of more than one hundred years in the field of monument preservation and documentation. From September 5 to 9, Museum Director Luitgard Löw and Building and Antiquities Commissioner Robin Gullbrandsson visited Transylvania. His special interest in supporting structures, roof trusses and building research has repeatedly make Gullbrandsson a loyal guest inTransylvania since 2004, which has also led to increasingly concrete professional contacts with the Foundation's team during the last few years.
Since the district of Sibiu maintains a partnership with the Swedish province of Västra Götalands län, museum director Löw sees good opportunities "to further deepen cooperation through joint cultural projects". Accordingly, such possibilities were discussed during a meeting with the deputy chairman of the county council Marcel Constantin Luca (PNL) and Doris Cristina Banciu, who is responsible for the international relations of the county council.
Intensive itinerary
The main interest were, of course, the fortified churches: on several day trips, Philipp Harfmann (Managing Director) and Ruth István (Specialist Tourism Officer) introduced the guests to fortified churches, projects and actors. The trip led, for example, to Movile, Ormeniș, Curciu, Metiș, Ighișu Nou, Cisnădioara and Biertan. Hundertbücheln, Irmesch, Kirtsch, Martinsdorf, Eibesdorf, Michelsberg and Birthälm. A visit to the former easternmost Cistercian monastery in Cârța was also on the agenda, as the former northernmost counterpart to Kerz – the former Cistercian abbey of Varnhem – is located in Västra Götalands län. Of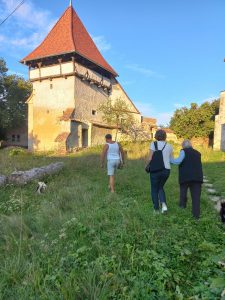 course, a visit to the Regional Church Museum in the Friedrich Teutsch House and a meeting with Gerhild Rudolf and architect Heidrun König were also part of the itinerary of the visit.
For the Fortified Churches Foundation and the Västergötland Museum, the conclusion of a cooperation agreement for the coming years is desirable. In doing so, both institutions are in favor of combining the classic challenges of monument preservation with current issues, such as sustainability and resource conservation. With regard to the future of the fortified church landscape, Löw and Harfmann agree: "As a European cultural heritage, the fortified churches must be linked even more closely with their direct residents and neighbors in the future, regardless of their religious or ethnic group."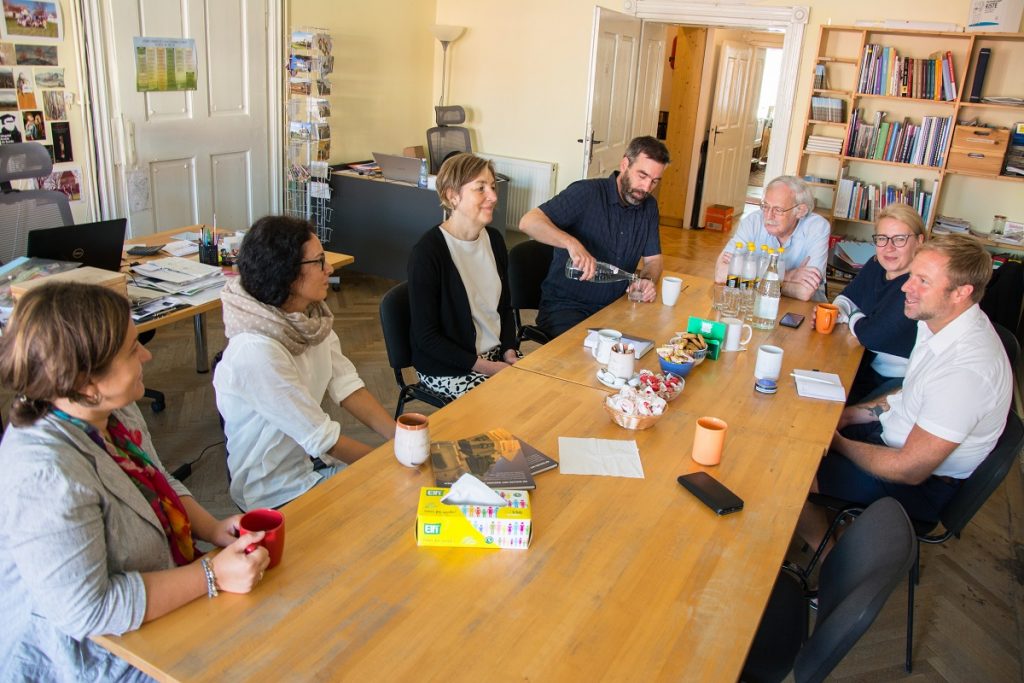 Text und Bilder: Stefan Bichler