The graduate students of the Master's program Protection of European Cultural Heritage of the European University Viadrina from Frankfurt/Oder went on a one-week trip throughout the landscape of fortified churches at the end of April 2023. It was the eighth educational trip to date that SEK students have taken through Transylvania.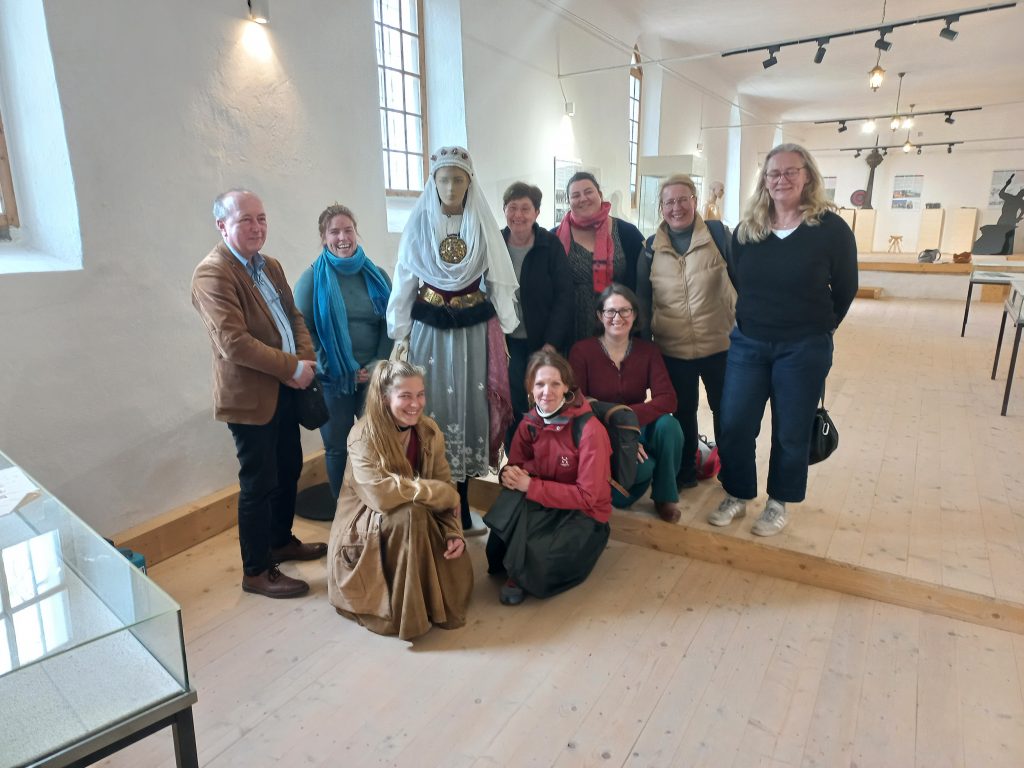 After an interruption due to the pandemic, the master's graduates accompanied by Thorsten Albrecht (Hon.-Prof. of the Faculty of Building and Conservation at HAWK Hildesheim, art advisor of the Regional Church of Hannover) visited Romania again this year. Ruth István from the team of the Fortified Churches Foundation organized and coordinated the expert trip. The group started off in the capital Bucharest with its rich architecture and then moved on upwards to the north in the direction of the fortified churches landscape.
Expert trip with a dense program
In addition to the cities of Sibiu, Brașov, Mediaș and Sighișoară, the students visited the fortified churches of Biertan, Viscri, Cristian, Hosman, Hărman, Curciu, Mălâncrav, Cisnădioara, Apold and Vulcan (BV). On site, the participants were able to discuss their work and challenges with engaged people from the field of monument preservation, architects, art historians, pastors and people from the cultural tourism industry.
Thanks to the extensive and interesting art-historical explanations of Prof. Dr. Albrecht, many details of individual furnishing objects and parts of buildings could be discussed and some treasures and special features were discovered.
The variety and density of the Transylvanian Saxon fortified churches left a deep impression on the guests. During the follow-up discussion on the evening of April 26 in the office of the Fortified Churches Foundation, it became clear that for a large part of the seven participants it will not have been the last visit to the region.
The Fortified Churches Foundation would like to thank all the associations, foundations, initiatives, castle keepers, priests, communities and individuals in Transylvania involved in the success of this trip – they are great ambassadors for our rich cultural heritage. Thanks to them, the trip participants were able to get to know and appreciate the fortified church landscape with its culture, history, biodiversity, culinary offers and dedicated people.
Text: Stefan Bichler