For years, the Fortified Churches Foundation has been working intensively on concepts for expanding the use of historic churches and fortresses in order to open them up for the future. This year, the foundation's first "own" project is to be implemented: a project to use the fortified church of Curciu for cultural tourism purposes.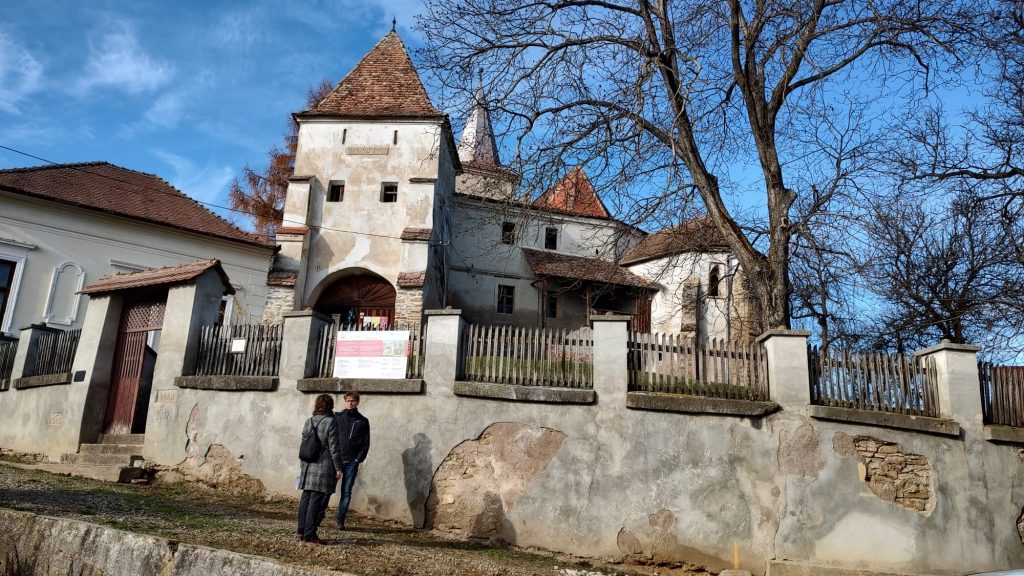 In the small village of Curciu in the Medias church district, intensive work is currently being done on the restoration of the gate tower, the chapel and the bell tower house. The official opening of the construction site took place shortly before Christmas, but work was of course suspended over the holidays. Since the beginning of January, however, the works have continued on the interior of the buildings.  Among other things, modern sanitary facilities are to be installed to transform the fortified church ensemble into an inviting address for cultural tourists.
Philipp Harfmann, Managing Director of the Fortified Churches Foundation, explains the role the Foundation plays in this context: "In addition to a steadily growing number of cooperations with partners at various locations in Transylvania who also have aspirations in this field, we are interested in developing our own adaptive reuse project. In this way, we can present another example of the numerous possibilities that fortified churches offer as venues."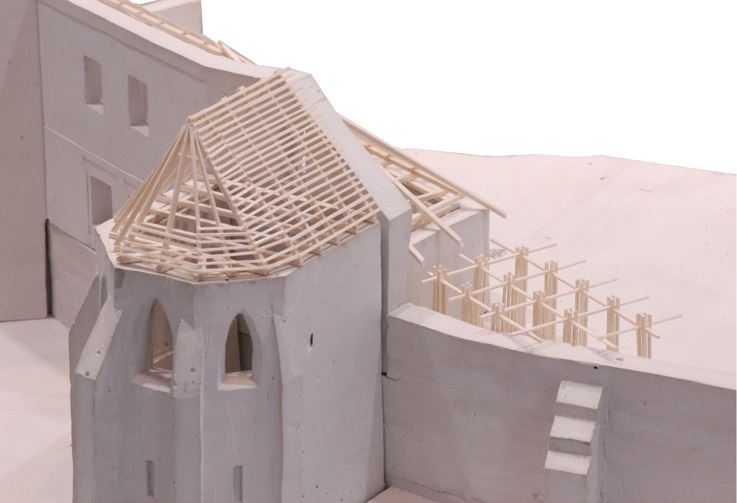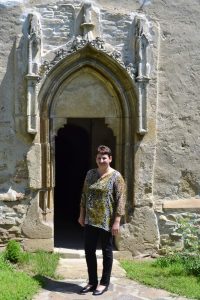 The Curciu-project is able to be implemented within the framework of special funding from the German Federal Government Commissioner for Culture and the Media (BKM). Thanks to this support and under the expertly documented and supervised implementation of the program, the foundation can now realize the long-planned project. The reinterpretation of religious sites in Transylvania, where such concepts, which have been commonplace in other parts of the world for some time, have been almost non-existent, is a topic to which the Fortified Churches Foundation has devoted itself continuously in the years since its establishment through further training and network development. The practical implementation of the project will now occupy the team during the new year 2023.
Opportunity for rural locations
Because Transylvanian fortified churches are mainly located in rural areas, where conventional models of adaptive reuse (for example, as concert halls, libraries or the like) rarely seem to make sense, an increased tourism-related use of the fortified churches, which – like Curciu, for example – have been discovered by an increasing number of history- and culture-loving travelers in recent years, presents itself as an opportunity. "We were able to collaborate with Dana Crișan, a teacher from Curciu, as an operational partner on site, who, as a castle keeper, has been caring for the monument as well as its visitors for many years. Dana has a passion and a great understanding of the Protestant, Transylvanian-Saxon culture and loves sharing her knowledge and personal experiences with the guests coming to the fortified church of Curciu," Ruth István, tourism officer in the foundation team, is pleased to say: "We are convinced that this project can be a success for all involved and will set new standards in dealing with sacred monuments and adaptive reuse endeavors in the future. "
Text: Stefan Bichler