Alma Vii / Almen

At the beginning of the 14th Century a small hall church was initially erected. In order to defeat the many attacks the chancel is heightened and provided with machicoulis at the beginning of the 16th century. At the end of the same century, a wall boasting four defensive towers oriented towards the four cardinal points surround the church. The first floor of the bell tower was habitable, equipped with a smoke funnel. The second floor has small bays on every corner, each having three embrasures, a construction detail that can be found in Thuringia, Germany. Very interesting to visit is the gate tower, a massive structure on 5 levels, three of them equipped with defensive systems and a parapet walk on the highest level.
Place and surroundings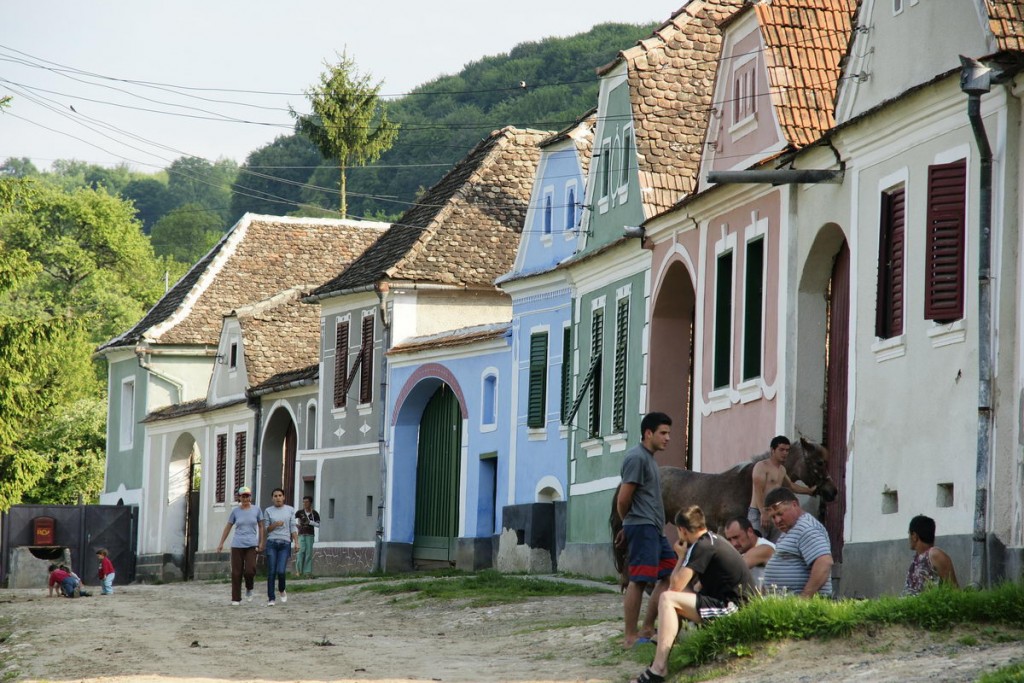 The origin and the meaning of the village name cannot be completely identified. However, it is assumed to originate in the old German word "almo", which means elm or to derive from the Hungarian word for apple. In favour of the last one militates the usage of the meadows around and in Alma Vii for growing fruit trees. Uphill in the middle of the village stands the mighty, never conquered fortified church. It is said that Alma, the wife of the fortress's guardian, is the one who first saw the threat of the Tartar army approaching and, to buy time for the villagers to escape, she put some rags on and soiled her face with jam and soot, thus terrifying the pagan attackers.The village has funny stories as well: one day a young woman who also worked in Mediaş finds all her master's geese lying breathless in the yard. She figures out that the only thing left to do is to pluck their feathers for later use, so she does it and then throws the naked bodies on the riverside. Unbelievably, the next day the featherless and indignant geese march haughtily, causing great rumour among the villagers. It was only later that the housemasters understood that the geese had eaten the sour cherries from the liqueur and became so drunk that they were believed to be dead. In order to avoid the goose bumps, each goose was dressed with a specially made gown, which certainly offered a pretty spectacular image.
Village Projects
The mighty fortified churches is enthroned above the small village characterized by its long tradition in agriculture, livestock breeding and craftsmanship. Since 2009 the Mihai Eminescu Trust (MET) has been active in Alma Vii and has successfully accomplished a number of projects regarding the restoration of the fortification and general rural development. Together with international partners the MET is now running the "Centre for interpretation of traditional culture Alma Vii". Further information can be obtained here: