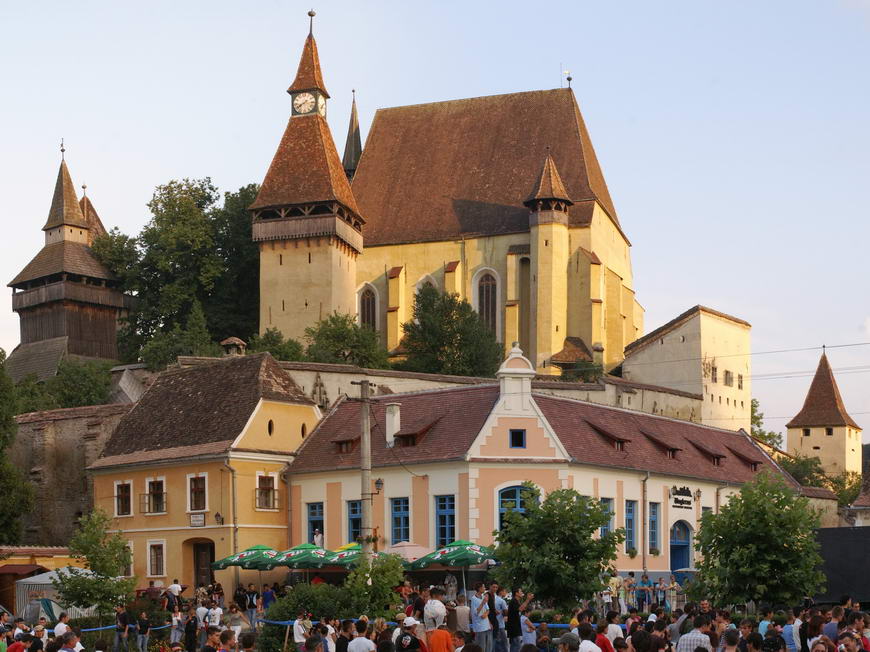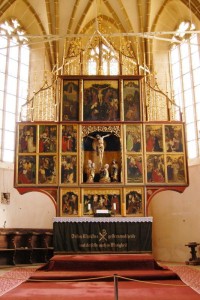 Biertan gained its importance as a marketplace in competition with Mediaş and Moşna during the Middle Ages and was the seat of the bishop of the Evangelic Church from 1572 to 1867 . Therefore three mighty ring walls, two outer baileys and several defence towers protected the ensemble.
The towerless three-nave hall church, almost completely preserved was built in 1500 on the foundations of a previous Romanesque building. The chancel had two defence levels, but the wooden one was demolished in 1803. The interior, covered by lierne vaults with ribbing shelters great treasures such as the stone pulpit from 1523, decorated with relief scenes or the late Gothic winged altar with 28 panel paintings and a delicate truss frame.
The late Gothic sacristy door is a testimony of great craftsmanship. Richly decorated with inlay work, the door has a lock that was presented at the World Fair in Paris in 1889, a complicated system that centrally locks at 13 points simultaneously in order to safely keep the church treasure in the sacristy.
Place and surroundings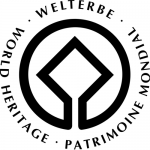 Especially in the 17th and 18th centuries the community leaders in Biertan (German name Birthälm) fought a harsh fight against moral decline. They tried to stop increasing misconducts with strict rules and severe penalties. For example, it was prohibited to drink in bad company, or to linger around at the inn for too long. If "premarital immoral incidents" occurred between couples, the wedding ceremony itself was conducted in an especially degrading manner.
These and many others stories can be discovered by visitors to the Biertan fortified church. The so-called "Marriage prison" for divorcing couples survived until today, but only as a building. It is located in the precincts of the Biertan castle, which is one of the most impressive and largest fortified churches in Transylvania. The church dates back to the early 16th Century and is surrounded by three fortification walls and nine defensive towers.
Guest Rooms
The "Dornröschen" (Sleeping Beauty) guesthouse in the castle has six rooms with en-suite facilities on the ground floor (four double rooms, one triple room and one quadruple room) and four double rooms in the attic (total capacity: 23 people), dining and common room, full or half board is available.
The youth center in the preacher's house (Piaţa 1 Decembrie 1918 Nr. 3) is a youth hostel with 21 beds in four rooms, a bathroom and a kitchen. Traditional cuisine is available in the old wine cellar of the preacher's house. Guests can use the kitchen for self-catering or the local gastronomy. The parish room is suitable for meetings with up to 50 participants.
In addition to the bishop's flat, three guest rooms (nine places) and three wet rooms have been set up in the vicarage. The parsonage hall is suitable for seminars.
Information & reservation:
Rev. Ulf Ziegler
phone: +40/745/246 485
e-mail: udfz333@gmail.com