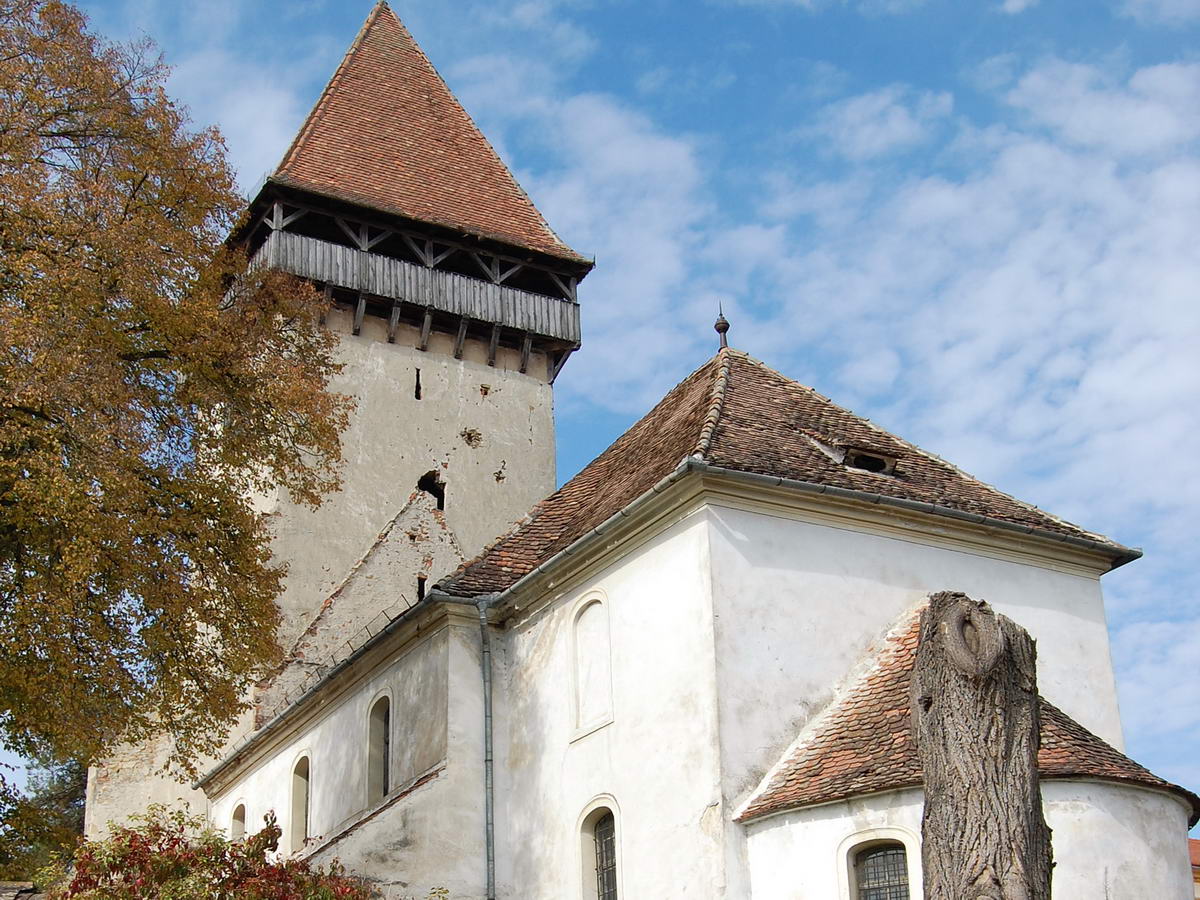 In Chirpăr it is still possible to observe the original three aisles Romanesque basilica built in the 13th century. Without significant changes the chancel with groin vault and apse, the arcades to the side aisles and the western tower are still preserved until today. In the 15th century the assembly was surrounded by a polygonal fortification wall with outer bailey and six defence towers, which are not preserved. Around 1500 a defence level was built above the western tower, but no military systems were foreseen for the church itself. In 1862 the nave and the aisles were covered with a flat plastered ceiling and a lower roof was built above the nave. The interior furnishing originates from the 18th century. The 1778 organ rests on the western masoned gallery. The 1795 altar was built in the workshop of the master Johannes Folbert in Sighişoara.
Place and surroundings
Because of the many Ottoman attacks, the 7 level bell tower was fortified around the year 1500 and today, 500 years later it enjoys the status of the highest tower in the Hârtibaciu Valley. Despite its troubled existence, this stone soldier has protected not only the safety of the villagers, but also the peace of their hearts and their well being. In the old days there was a custom in Chirpăr that after the religious service all villagers would gather for dance in front of the church. Another very appreciated custom both here and in all Saxon villages was the so-called "Maibaum" ("the May tree" in German). This ritual has a long history, since it started to be celebrated in ancient times. In the 13th Century the tree used to signify the will to live and it was cherished as a persecutor of dark and evil forces. In the 16th Century it takes over the role of "Liebesmaien" ("The May of love" in German): the country lads were placing the trees as messengers of love in the yards of their beloved ones, revealing secret loves to the community.