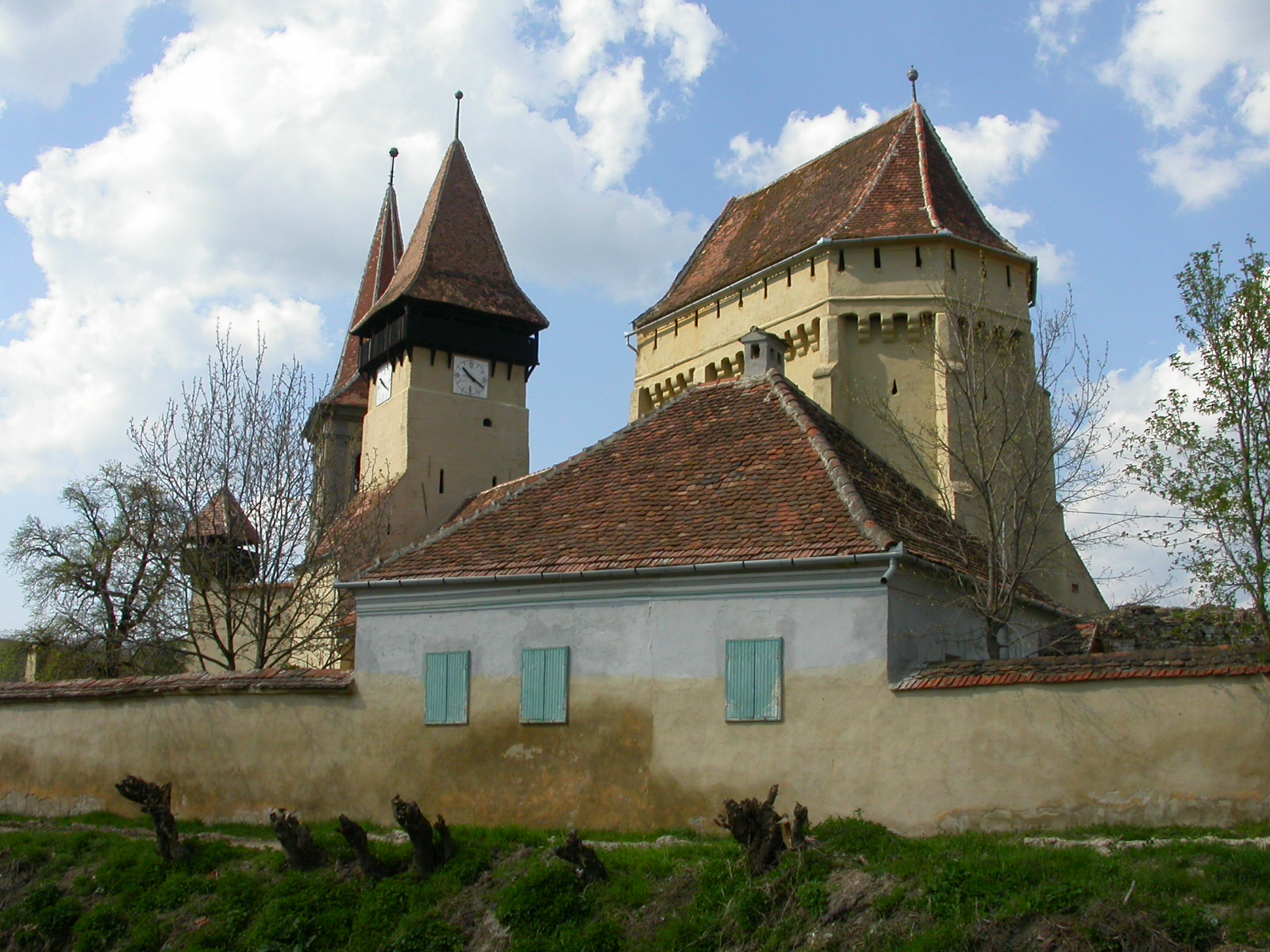 The former importance of the locality Șeica Mică is reflected by the size of the 14th century three-aisled pillar basilica. The building was enlarged throughout the centuries and modified in Gothic style. It was provided with a western tower, which was later on heightened together with the chancel by adding of two defence levels. Two smaller towers were preserved, while the double curtain wall was partially demolished. The inner defence wall was secured on the western side by a gate tower. In order to protect the fountain which was vital to the villagers in case of besiege, the church tower and the western tower were merged through 14 m high wall, thus forming the so called "Fountain Yard". Its enclosure walls were equipped all around with a battlement walk featuring watchtowers.
During the 18th century the church's interior was extended by building galleries above the side aisles. The naves were covered with a flat ceiling, while the chancel still exhibits its Gothic ribbed cross vault.
Place and surroundings
The name of "Şeica Mică" does not seem suitable for the village at all: starting with the 15th Century the settlement was already considered the largest village of the Şeica county.
According to legends, the place was also visited by great personalities. The story goes that in old times, when the Apostles Lucas and Paul were travelling all over the country, they stopped to rest at a household in Şeica Mică. The hospitable host offered the illustrious guests the best food: maize porridge and cream. Delighted by the warm and delicious taste, the guests asked about the name of the dish. The host answered that it didn't had a name yet, so the enthusiastic guests proposed that it should be called "Paul-Lukas". And indeed, in the Saxon dialect the name of the maize porridge is "Palukes", as a testimony that a grain of truth may be found in this legend.