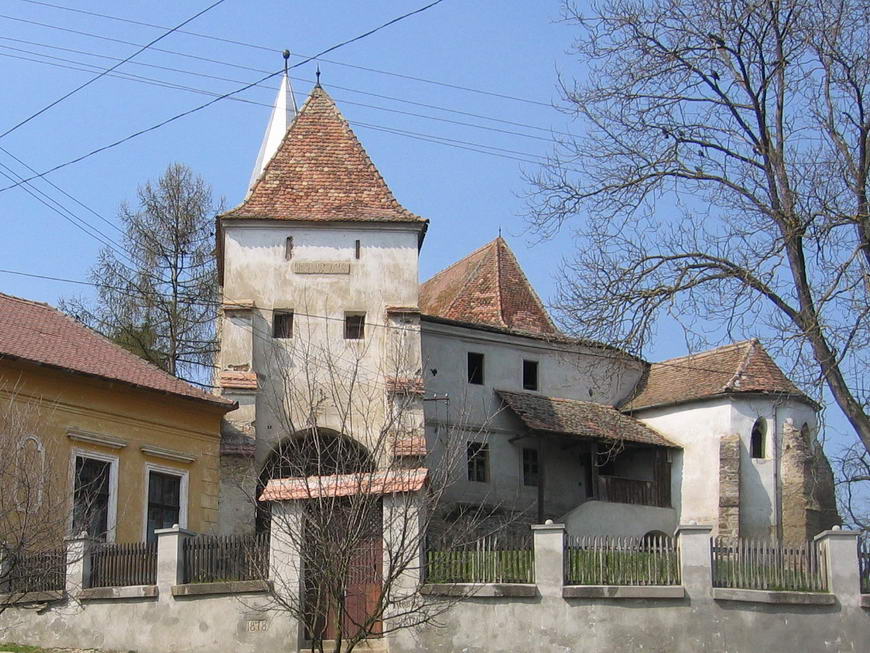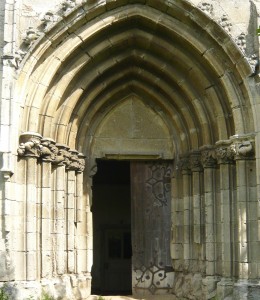 The church in Curciu has remained almost unchanged since its construction in the beginning of the 15th century. The remarkable value of the three-aisle basilica with polygonal chancel lies in its outstanding stone masonry. In the chancel the well preserved mullioned windows with tracery can be admired as well as the typical Gothic windows in the tower. The sculptures ornamenting the portals, tower, windows, buttresses, as well as the capitals, keystones, sedilia and the door of the sacristy date back to around 1427. At the beginning of the 19th century the side aisles were heightened, thus obtaining a cross section of a hall church. At the same time both the main nave and the side aisles were covered with a flat, stuccoed ceiling. The tower's defence level was demolished and replaced in 1913 by the present, with zinc sheet covered spire. Today the ring wall with the gate tower initially used as entrance, as well as a Gothic chapel integrated in this wall still stands as part of the fortified ensemble.
Place and surroundings
A special treasure among the Transylvanian villages is Curciu. This romantic place is situated in the wine-growing region northeast of Mediaş, between hills and forests. The place owes its lush green vegetation to the location between the two rivers Târnava Mare and Târnava Mică and has been nicknamed "Mesopotamia".
The fortified church of Curciu was built on a hill in the centre of the village. The entrance leads through the gate tower. The chapel inside the fortification has an ossuary, a room in which the bones of the deceased were kept in the past.
The church of Curciu contains many typical for the Mediaş region beautiful architectural sculptures from the 15th Century. The richly decorated western façade shows a bird, a mask and a monster with a human head between the paws.
Activities
EU-Project "18 Fortified Churches"
Responsible: General Consistory of the Evanghelical Church A. C. in Romania
Costs: 150,000 EUR
Time frame: 2010-2014