Small and fine castle
The small fortified church is a little off the beaten track in a left side valley of the river (Große Kokel). If one takes in this side valley the way to Copșa Mare (Großkopisch), one can make a stop here. Southwest is Biertan (Birthälm), northwest Şoarş (Scharosch). The village is located in the district of Sibiu in the so-called "Weinland". It was first mentioned in 1345 under the name "Waldhyd". From the beginning of the 14th century the town was already a free municipality of the chapter of Mediaş.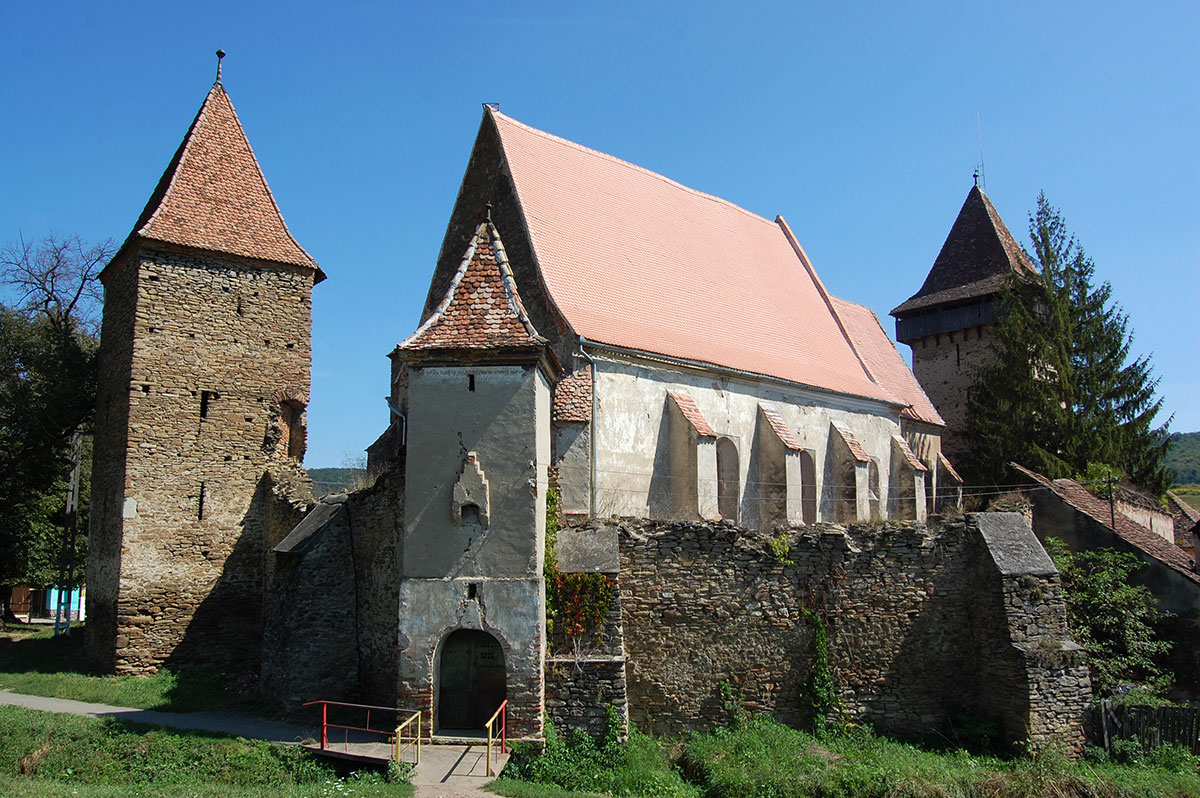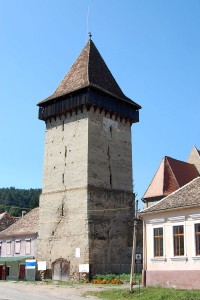 The hall church with the polygonal choir is dedicated to the apostle Andreas – this is known by a letter of indulgence from the pope from the year 1390. In the 16th century the church is fortified – the ring wall was originally 10 meters high, today the church is surrounded by a 6-meter-high ring. A special feature is the arrangement of the towers; unlike many other Fortified Churches, they are not located at the corners of the ring wall, but approximately in the middle on the long sides of the castle walls. The circular wall has an almost rectangular shape.
The classicist altar, which can be seen inside the church, has Corinthian columns and was erected like the baroque organ facade at the beginning of the 19th century. The altar consists of a central image depicting the Transfiguration of Jesus. Altar and organ form a unit. The wooden baptismal font in classical style also dates from the 19th century.
Until the end of the 19th century, Valchid (Waldhütten) lived mainly from viticulture. Around 1895, this livelihood was destroyed by phylloxera vastatrix, a phylloxera introduced from America. The population became impoverished and about half of the inhabitants emigrated to America.
The church of the castle complex was part of an EU project from 2011 to 2013: In the course of the project, work was carried out on the church; the Emigrated Saxon Hometown Community (Heimatortgemeinschaft) of the village is active and takes care of the castle.