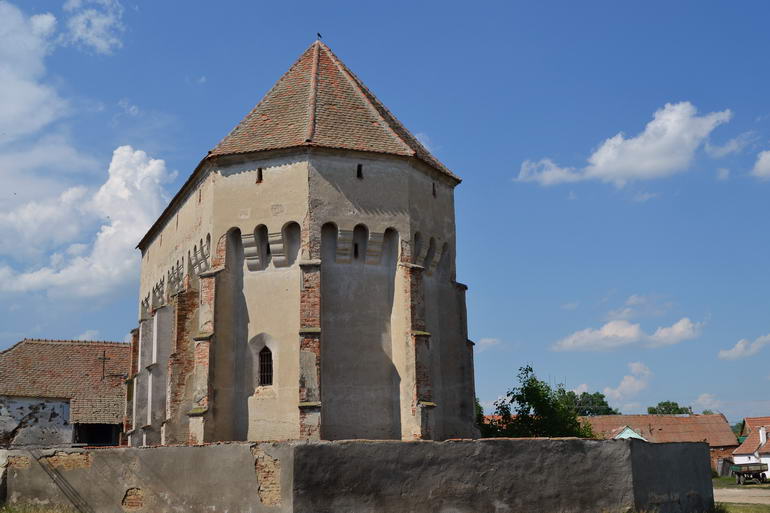 In the middle of the center square in the small village of Boz near Sebeș stands the late Gothic hall church surrounded by a low ring wall. According to the inscription the erection dates back to 1523. The hall and choir of the church merge together in the same width. The vault of the hall has a decorative ribbed ceiling made of clay bricks. The facades are separated by buttresses. These and further consoles arranged in between are the support for the two defence floors. The crenels were accessible through the consoles of the lower defence level while the embrasures served as defensive systems in the second defence level. Both stories can be accessed through a spiral stairway on the north-eastern side of the church. Similar fortified churches can be found in Cloașterf and Dupuș. The church of Cloașterf was built by the famous architect Stephan Ungar and he is most probably also responsible for the other two churches.
A gateway tower with a wall-walk is on the northern side of the fortification. Besides the altar dating back to early Baroque the remaining décor in the interior is mostly from the 19th century.
Activities
2021 Repairs as part of the roof programme
2017 Work on the ring wall
On site, the Daniel Schuster Foundation is committed to the preservation and revitalization of the church castle.