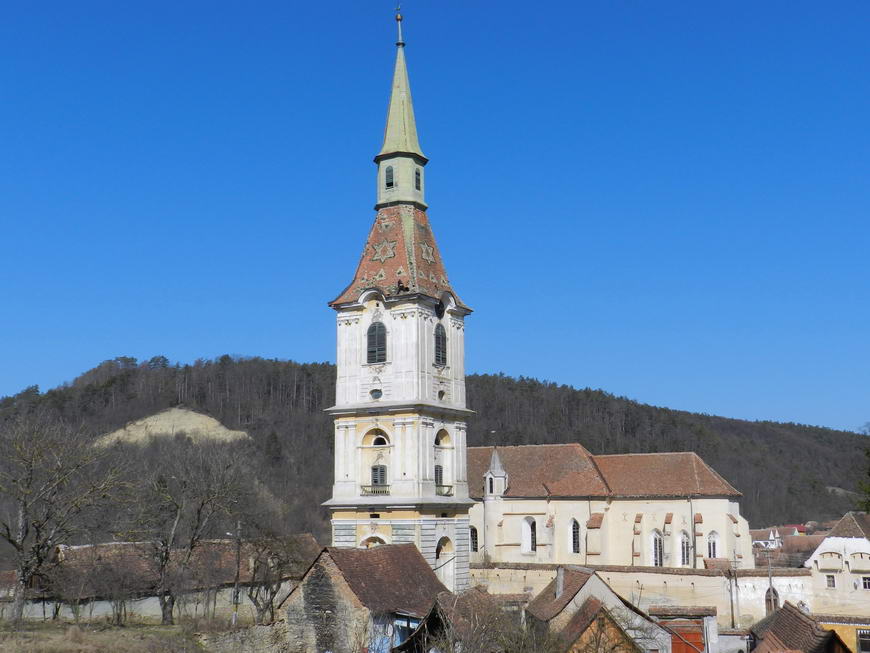 The completion of the first hall church in Daia occurred in 1447 according to its mentioning on the keystone in the chancel. The church had no tower at the time, which was only added in the western part during the fortification works in the beginning of the 16th century. Later it was dismantled until it reached the height of the nave. In the same fortification phase, a defense level was built above the chancel and the church was surrounded by a ring wall, strengthened by two fortified buildings. The western one is nowadays a ruin, but the eastern one still preserves a good image of the typical storage construction equipped with defensive systems.
In the 19th Century the defensive systems of the ensemble were dismantled step by step, but outside the fortification an impressive freestanding neo-classical campanile, considered to be one of the highest in the country was built between 1829 and 1834. The hall of the church was covered with a flat ceiling in 1884, but the chancel still preserves its late Gothic ripped vault. After the ensemble was closed for regular church service, only the galleries and the pews remained inside.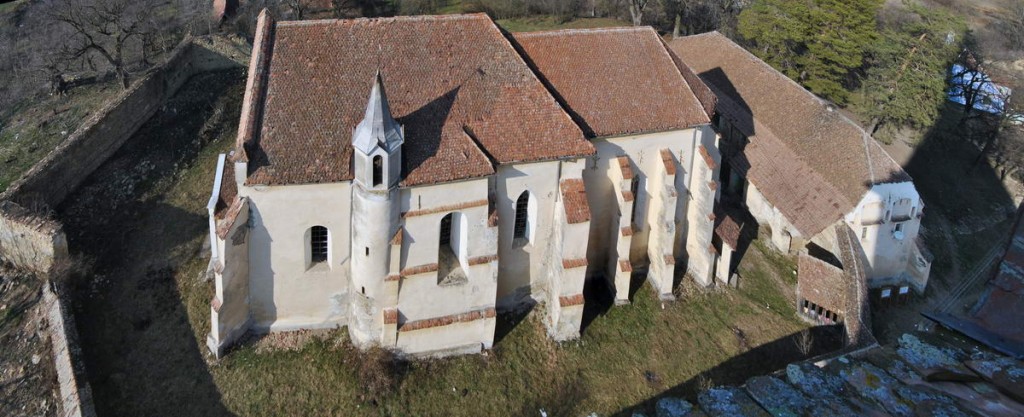 Place and surroundings
Only an unpaved gravel road that runs parallel for several kilometers with the river of Şaeş leads to Daia. The route passes through wide meadows, where shepherds and their typical chalets can be seen. Visible from far away is the bell tower, landmark of the village that was mentioned for the first time end of 13th Century. Historical documents from the 14th Century suggest that also another place called Daia Mică (small Daia) existed in the area. The development of Daia was typical Transylvanian. At the beginning of the 16th Century one counted 72 villagers, a mill and a school. In 1605 the inhabitants found protection in the fortified church from the attacks of the Székelys troops passing by. Later on, at the beginning of the 18th Century, the plague caused more than 200 victims.
Today the remote location of the village, away from main streets and heavy traffic preserves the special charm of the place. Even the village of Saschiz that is located 10km away east from Daia and it was formerly in close contact with it can be reached only by foot, following the anfractuous paths through the meadows.